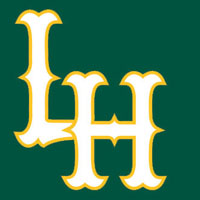 After Daniel Watts tied a career high with eight strikeouts and limited the Wilmington Blue Rocks to one earned run in 7.1 innings, the Lynchburg Hillcats still needed some late-inning heroics to break a 2-2 tie in the eighth. Jose Martinez provided that with a two-out, two-run double to left-center field to propel Lynchburg to a 4-2 victory at Calvin Falwell Field Tuesday night.
Watts dominated in the first seven frames, needing only 83 pitches to shut out the Blue Rocks on only four hits. However, with a 2-0 lead entering the top of the eighth, an error by Kevin Ahrens opened the door for Wilmington (51-53). Terrance Gore reached on a bunt single, and both runners advanced on a throwing error by Levi Hyams. Jack Lopez tied the game with a double down the left field line. After Lopez moved to third on a sacrifice bunt, Watts was lifted from the game.
The lefty went a season-long 7.1 frames and struck out eight for the fifth time as a pro, but he did not factor into the decision. Mauricio Cabrera entered from the bullpen and promptly hit Bubba Starling with a pitch. With runners on first and third, the Hillcats (54-54) escaped the jam when Zane Evans struck out and Lopez was thrown out at home on a double steal attempt.
Cabrera (1-0) earned the victory, while Alex Wilson sealed the win with a perfect ninth that included two strikeouts. Wilson improved to a perfect 13-for-13 in save opportunities and lowered his ERA to 1.88.
After Wilmington tied the game in the top half of the stanza, Emerson Landoni hit a single to begin the bottom of the eighth. Landoni was thrown out at second on a failed sacrifice attempt by Eric Garcia that placed Garcia at first. David Nick was hit by a pitch. Two batters later, Martinez delivered the decisive blow with his eighth double, giving him 20 RBIs in 36 games with the Hillcats.
Lynchburg scored its first two runs of the game in the fifth. Will Skinner hit a one-out single, and Ahrens doubled him home. Landoni singled in Ahrens two batters later to give the Hillcats the 2-0 advantage.
Glenn Sparkman had an impressive start for Wilmington, only allowing two runs while striking out seven and not walking anyone in seven innings. Andrew Edwards (0-1) took the loss in his first appearance with the Blue Rocks this season, allowing two runs in one-third of an inning.
Lynchburg and Wilmington will meet again Wednesday night at 7:05pm. Jarett Miller (7-6, 3.76) will start against southpaw Jonathan Dziedzic (5-5, 2.46). Gates open at 6pm. Fans can tune in at 6:40pm to the Hillcats On-Deck Show presented by Amtrak Virginia on 97.9 The Planet. Erik Wilson and Kyle West will have the call.