Sports
Longwood drops tight Big South defensive battle at UNC Asheville, 54-46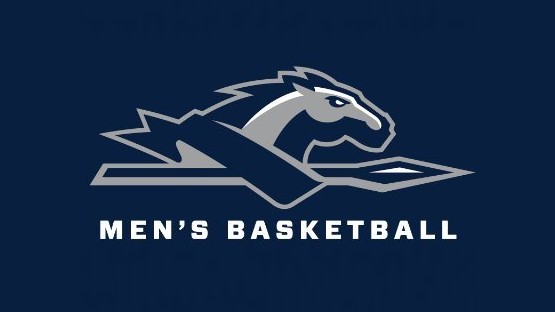 UNC Asheville stayed unbeaten on its home court, taking down Longwood, 54-46, on Thursday night.
Drew Pember, the preseason Big South Player of the Year, led Asheville (12-6, 4-1 Big South), scoring 13 of his 19 points in the final 20 minutes, and adding 14 rebounds.
That was enough to overcome a five-point Longwood (12-6, 4-1 Big South) advantage at the break. Isaiah Wilkins led Longwood with 10 points and a career best 15 rebounds, but it wasn't enough on a night when Asheville's defense held Longwood to 33.6 percent (19-of-56) shooting from the floor.
"We haven't had two good days of practice and turned it over a lot, and it's been something that we've been frustrated about," Longwood coach Griff Aldrich said. "The problem is you have to train yourself on the practice floor to be urgent and not just rely on when its game day [that you flip a switch], and that's our philosophy — it's what we believe in as a program. And we haven't been doing that. We'd been doing that for about the past month, but the past couple of days, we haven't. We talk about pouring into the root, and sometimes the fruit isn't what you want. We got what we deserved tonight because we didn't come prepared."
Longwood scratched and clawed its way to a 25-15 lead with 6:42 to play in the first half. However, the Bulldogs closed the half on a 7-2 run to cut the Lancer advantage to five at the break.
In the second half, a steady dose of Pember coupled with timely shots from Fletcher Abee and Taijon Jones, who both finished with 10 points apiece, slowly whittled away the Lancer advantage. The trio keyed a 23-5 run over a 13-minute stretch that turned the Longwood lead into a nine-point advantage for the home side with 3:04 to play.
Wilkins had a five-point surge in the last two minutes to cut the Asheville lead to 49-46, but Jones scored a layup at the other end to help fend off the Lancers and effectively ice the game.
"We have to turn the page, learn from this, decide if we really want to lock in and try to grow as a team," Aldrich said. "This is a very good team, and it has a lot of potential, but you have to do the work if you want to be very good. You can't just show up on game day and hope that it works. That's the problem. We experienced that tonight."
Longwood heads back home to Willett Hall to host USC Upstate on Saturday night. The first 400 students will receive a shirt as part of the White Out Willett Hall promotion sponsored by College Corners on High. Tip is set for 7 p.m., and the game will be aired on ESPN+ and on the radio on WVHL 92.9 Kickin' Country.