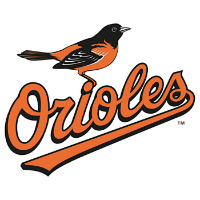 Ubaldo Jimenez was cruising right along, then suddenly he wasn't, and a seven-run sixth led the Kansas City Royals to an 8-3 win over the Baltimore Orioles on Monday.
Jimenez (9-8, 4.26 ERA) had given up a run on four hits in the opening five frames, before being tagged for six runs on six hits in the sixth, all the runs scoring after there were two outs in the inning.
Kris Medlen (2-0, 3.10 ERA) got the win, giving up three runs on five hits in six innings of work, striking out five without issuing a walk.
Adam Jones hit a two-run homer in the first, his 24th of the season.
Baltimore (62-62) has lost five straight games and is seven games out of first place in the American League East, and two and a half games out of the second wild-card spot in the AL.