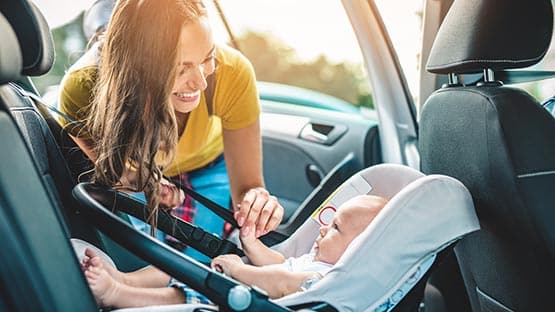 The Harrisonburg Fire Department is hosting three events this week to celebrate National Child Passenger Safety Week.
Along with Safe Kids Worldwide, to goal is to educate parents and caregivers about the importance of correctly choosing, installing and using car seats, booster seats and seat belts.
The events include:
Sept. 19: Sentara Hospital (2010 Health Campus Drive) – 3 to 6 p.m.
Sept. 20: McDonalds (98 S. Carlton St.) – 3 to 6 p.m.
Sept. 21: Elon Rhodes Early Learning Center (474 Linda Lane) – 5 to 7 p.m.
The Harrisonburg Fire Department also provides free car seat checks Monday through Friday from 8 a.m. to 5 p.m. throughout the year. They also provide free car seats to income-eligible families.
"We want to empower the community to keep their children safe one seat at a time," HFD child passenger safety technician Bri Petit said. "Please ensure your child's car seat or booster seat is installed correctly and is the appropriate seat for your child's age and size."
Motor vehicle crashes are one of the leading causes of death among children, and the latest research from the National Highway Traffic Safety Administration shows that 710 children under the age of 14 were killed in passenger vehicles in 2021, and more than 100,000 were injured.
Find more information on the child safety seat program at https://harrisonburgva.gov/child-safety-seat-inspections.