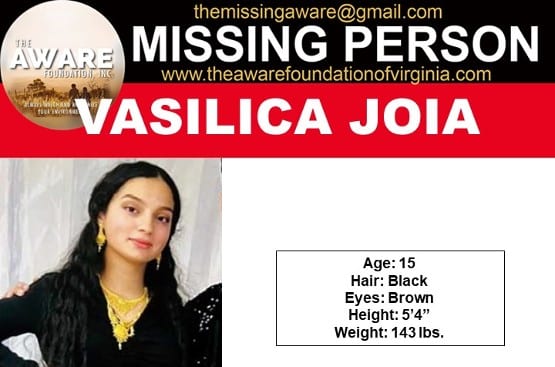 The Hanover County Sheriff's Office is requesting the public's assistance in locating a missing 15-year-old juvenile.
Vasilica Joia was last seen at her residence in Mechanicsville on Tuesday. She was last seen wearing a long grey vest, a long skirt, and tall black boots.
Anyone with information on the whereabouts of Vasilica Joia is asked to contact the Hanover County Sheriff's Office at (804) 365-6140 or the Metro Richmond Crime Stoppers at (804) 780-1000.