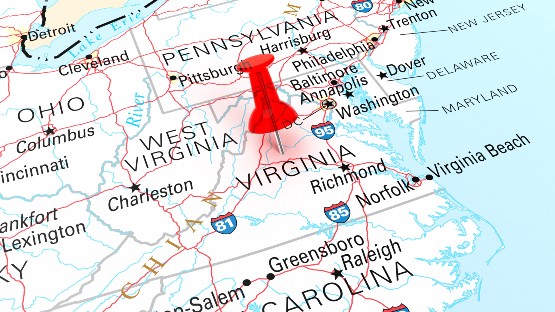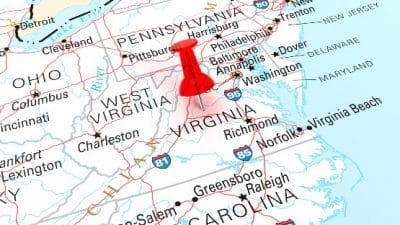 As Virginia and Maryland make their final pitches about why they should be the home of the next FBI headquarters, George Mason University's president offered his opinion in the Washington Business Journal.
GMU President Gregory Washington details why Virginia is the best option for the FBI's new home. Virginia Sens. Mark R. Warner and Tim Kaine, as well as Gov. Glenn Youngkin, have expressed support in recent months for headquarters to come to Springfield, Va. Washington also agrees "Springfield is the clear choice."
"While Maryland has made an excellent case for how the state would benefit from an FBI relocation, Virginia stands alone in its capacity to bring transformational change to the FBI," Washington said.
Virginia offers practical advantages for FBI employees, which would also make taxpayers happy such as the land already being owned by the GSA, near to many FBI employee homes, in a diverse and affordable community, and near transit offerings. Springfield is also close to the FBI's training academy at Quantico Marine Corps Base.
"But of all the advantages Maryland cannot replicate, Virginia's intellectual infrastructure and our ability to help improve the FBI's own diversity and inclusivity stand out the most starkly," Washington said. "Yes, Maryland would be greatly helped with the new FBI headquarters, and much attention is being placed on the building itself. But the first principle in play is to improve FBI operations, and the FBI won't be transformed by the building. It will be transformed by the people inside. The intellectual infrastructure necessary to accomplish the change that the Biden administration seeks in the composition, culture, preparedness and knowledge of tomorrow's FBI can only be found in Virginia."
Including GMU, Virginia is home to five of the top public research universities. GMU, according to Washington, operates three campuses minutes from Springfield.
"The Mason story alone is compelling enough to make the case for Virginia, but other universities only add to that advantage," he said.
As the Commonwealth's largest producer of college graduates, GMU welcomes everyone, and is the nation's seventh most diverse public university. In Maryland and Virginia, GMU is the most diverse.
GMU's cybersecurity program is ranked ninth in the world, first in Maryland and Virginia for college students. The university also has programs in homeland security, criminology and international policy.
"And our College of Science operates a forensics research and training laboratory that includes a so-called 'body farm' on our Manassas campus, one of just eight of its kind in the world."
Eighty-six percent of GMU graduates remain in the Washington, D.C., Maryland and Virginia area.
Washington said that's just GMU. Virginia has four other research universities: UVA, Virginia Commonwealth University, Old Dominion University and Virginia Tech.
"Without a doubt, the new FBI headquarters would bring great benefit to Northern Virginia. By embedding the FBI in Springfield, it would immerse itself in a majority-minority community where Latinos and Black and African Americans combine to make up the largest cohort. Seventeen languages in addition to English are spoken there, from Spanish to Korean to Arabic to French Creole. A federal agency in search of a more diverse and inclusive future can hardly find a more attractive host region, and the economic impact would benefit a host of historically underrepresented communities," Washington said.