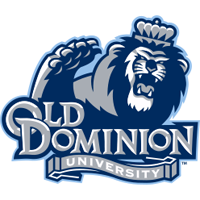 Old Dominion University football caps their longest road trip of the season this weekend when they take on Vanderbilt at 7 p.m. EST.
• Old Dominion is coming off a 66-51 shoot out loss at Western Kentucky where the two teams combined for 1,243 total yards.
• ODU is on the road for the third-straight week to take on an SEC school for the first time in school history, Vanderbilt, on Saturday, Nov. 1 at 7 p.m. EST.
• The Monarchs have lost four-straight since beating defending Conference USA Champions Rice, 45-42.  It was ODU's first-ever conference game.  Rice has not lost since that game.
• Senior quarterback Taylor Heinicke passed for a season-high 471 yards on 27-of-40 passes and three touchdowns at WKU.
• True freshman running back Ray Lawry started for the first time last week at WKU, and rushed 25 times for 148 yards and four touchdowns.  All were career highs and the four touchdowns tied the school record for touchdowns in a game with Thomas DeMarco.  It was Lawry's third multi-touchdown game of the year.
• Senior wide receiver Antonio Vaughan caught six passes for a career-best 220 yards, the second highest single-game total in school history.  His shortest catch of the game was 19 yard touchdown catch.  Vaughan is tied for third in the country in touchdown catches with nine.
• Sophomore Melvin Vaughn led ODU with eight receptions for 94 yards and a touchdown.  Both numbers are career highs.
• ODU produced 643-yards of total offense at WKU, the sixth highest amount in school history and most since 733 last year against Idaho.  It is the most total offense against an FBS opponent.
• ODU is 13-1 all-time in the month of November, with the only loss the last game of the 2013 season at UNC.
On the Run
In his first career start, true freshman Ray Lawry recorded his third-straigh 100-yard game with 25 carries for 148 yards and four touchdowns.  The carries and yards are career highs while his four touchdowns tied the ODU single-game record with former quarterback, Thomas DeMarco.
Ray Lawry rushed for over 100-yards to lead the Monarchs offense in the loss at UTEP.  He carried just 13 times for 117 and two touchdowns.  His 9.0 average per carry was the second highest in school history
True freshman Ray Lawry rushed for a career-high 131-yards last week against Marshall.  His 8.2 average per carry is the third highest in school history.
Lawry is ninth in C-USA in rushing and has 74 attempts for 551 yards and 11 touchdowns, which is the third most in a single-season in school history.  Lawry's 11 rushing touchdowns are the third most in the country by a freshman, behind just Jarvion Franklin of Western Michigan (19) and Royce Freeman of Oregon (13).   All three players are true freshmen.
First Time Starters
The Monarchs have started 18 first-time starters so far this season, including four true freshman, Marques Little, Vincent Lowe, Darius Garcia and Christian Byrum.  The 18 first-time starters is tied for fourth most in the country.  Vanderbilt has the most first-time starters with 26.  Six true freshman have started games this season incluidng Marques Little, Vincent Lowe, Darius Garcia, Christian Byrum, Justice Davila and Ray Lawry.
Player                         Yr.       Pos.    Games
David Washington      So-r.    WR        6
Marques Little              Fr.      WR        1
Vincent Lowe               Fr.      WR        6
Kyle Bottoms               Sr.      OL         2
Tyler Compton            So-r.    OL        7
Ely Anderson              Jr-r.     OL        1
Darius Garcia              Fr.       OL        4
Poncho Barnwell         Jr.       DE        6
Malik Gumbs               Sr.       DT        7
Bumni Rotimi             Fr-r.      DT        2
Galen Evans             So-r.      DT        1
Martez Simpson          Jr.       LB         7
TJ Ricks                     So-r.    LB         5
Phil Paulhill                 Sr.       S          5
Christian Byrum          Fr.       S          3
Rashaad Coward        So.     DT        1
Justice Davila             Fr.       S          1
Ray Lawry                  Fr.      RB        1