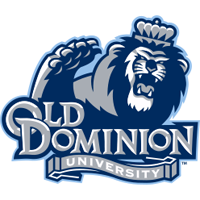 Old Dominion University football travels to Western Kentucky to take on the Hilltoppers at 4 p.m. EST on Saturday, Oct. 25.
• Old Dominion is coming off of a bye and has a 3-4 overall record and 1-3 Conference USA mark after a 42-35 setback at UTEP.
• ODU travels to Western Kentucky to take on the Hilltoppers for the first time in school history. Athletic Director Dr. Wood Selig held the same position at WKU prior to coming to ODU in 2010.
• For the second-straight week, true freshman running back Ray Lawry rushed for over 100-yards, carrying 13 times for 117 yards and two touchdowns against UTEP.  For the season, Lawry has 403 yards rushing and a team-best seven touchdowns.  He is averaging 8.2 yards per carry.
• Quarterback Taylor Heinicke finished 13-of-25 for 196 yards and three touchdown passes.  The three TD tosses put him in sole possession of eighth place on the FBS career charts with 120.  He was tied with Timmy Chang of Hawai'i.  He also moved into 10th on the career passing yards list with 13,298, moving past Colt McCoy of Texas and Aaron Murray of Georgia.
• Sophomore David Washington led the ODU receivers with five catches for 39 yards and a touchdown while Zach Pascal had three grabs for 49 yards and a score. Marques Little scored the second touchdown of his career on a 38-yard catch late in the fourth quarter.
• Sophomore linebacker TJ Ricks  recorded a career-best 11 tackles and a half tackle for loss while D.J. Simon had 10 tackles, just one off of his career best against Eastern Michigan.
• True freshman Isaiah Worthy notched a career-best nine tackles at linebacker.
• ODU Head Coach Bobby Wilder is 49-18 in his six years in Norfolk.  The former Maine offensive coordinator led ODU to FCS playoff berths in 2011 and 2012 along with a CAA Championship in 2012.
ODU in the C-USA
ODU is near the top of the conference in punt return average and in fewest penalties.  The Monarchs are also tied for second in the country with Michigan for fewest penalties per game.
Punt Return Avg. – 13.7 – 4th
Penalties – 23 – 1st
The Monarchs also rank near the top in several individual categories.
Receptions – Zach Pascal – 37 – 4th
Receiving Yards – Zach Pascal – 509 – 2nd
Punting – Taylor Heinicke – 48.4 – 1st
Gerard Johnson – Rush yards per game – 64.3 – 10th
Taylor Heinicke – Pass Yards per game – 259.3 – 4th
Martez Simpson – Tackles per game – 7.3 – 6th
Fellonte Misher – Tackles per game – 7.1 – T-7th
D.J. Simon – Tackles per game – 7.1 – T-7th
ODU Ranked in the Nation
Taylor Heinicke – TD Passes – 18 – T-13th
Antonio Vaughan – Rec. TD – 7 – T-7th
As a Team
Fewest Penalties 23-218 – T-2nd
Hauling Them In
Zach Pascal had three catches for 49-yards and a touchdown in the loss at UTEP.
Pascal leads Conference USA with 37 receptions for 509 yards and is second in the league with five TD catches.
For his career, Pascal has 78 receptions for 1,043 yards and 11 touchdowns.
Hauling Them In (Part Two)
Senior Antonio Vaughan had just one catch for 24-yards in the loss at UTEP.  For the season, he has 31 receptions for 433 yards and a league-high seven touchdowns.
In his four years at ODU, Vaughan has 198 catches for 2,681 yards and 28 touchdowns.
Chasing (and Catching) the Record Books
Old Dominion has only had football for five years, however, Antonio Vaughan is within striking distance of several Monarch records.  He now holds record for receptions and total touchdowns, and is just 55-yards from the receiving yards record, and two receiving touchdowns from that record.
Category    Record Holder    Total    Vaughan Needs
Receptions    Antonio Vaughan198    Has Record
Receiving YardNick Mayers    2,688    7
Rec. TD's     Nick Mayers         28        2
Total TD's    DeMarco/Mayers    32    Has Record
The Streak Continues
It took longer than normal in the game at UTEP, but Antonio Vaughan caught a pass for 24-yards late in the fourth quarter to extend his school-record streak of catches in a game to 30-straight. He was last held without a catch on Sept. 8, 2012 at Hampton.  He is tied for the 14th longest streak in the nation.
Player                 School        Games
1) Matt Miller        Boise State    44
2) Dominic Rufran     Wyoming    44
3) Justin Hardy        East Carolina     43
4) Rashad Greene    Florida State    36
T5) Tyler Lockett        Kansas State    35
T5) Jamison Crowder    Duke          35
T5) Jordan Leslie        BYU                35
T5) Josh Harper         Fresno State     35
9) Tommy Shuler        Marshall        34
T10) D.J. Foster        Arizona State    33
T10) Geremy Davis    UConn        33
T10) J.D. McKissic        Arkansas State    32
T10) Alonzo Russell    Toledo          32
14) Levi Norwood     Baylor                    31
T15) Antonio Vaughan    Old Dominion    30
T15) Devante Davis    UNLV        30