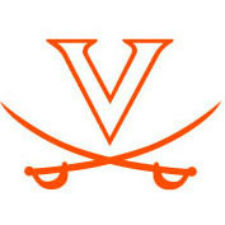 The UVa. women's basketball team (13-16, 6-10 ACC) lost its final regular-season game of the 2013-14 campaign, falling 82-70 at Florida State (19-10, 7-9 ACC) on Sunday (March 2).
The Seminoles, led by a 33-point performance from Natasha Howard on her senior day, broke open a 44-44 tie game by going on a 28-10 run in the second half. The Seminoles shot 61.1 percent in the game and 63.0 percent (17-of-27) in the second half to drop Virginia to 10th place in the ACC standings.
"I thought we came out strong in the first half, but we have been struggling to finish out a game," Virginia head coach Joanne Boyle said. "For us as a team, I think there has just been a lack of discipline in the second half. As the coach, I am responsible for trying to figure out how to get us to play a 40-minute game."
Seminole guard Brittany Brown led the hot shooting, going 10-of-11 from the field, finishing the game with 21 points. Howard logged a double-double, adding 11 rebounds to her 33-point performance.
Virginia redshirt-senior guard Lexie Gerson scored a team-high 15 points, with three rebounds, two assists and three steals. Junior center Sarah Imovbioh just missed her 10th double-double of the season with 13 points and nine rebounds.
Florida State started the game making 11 of its first 17 field goal attempts (64.7 percent), but the Cavaliers held their own, going 9-of-15 from the field, including back-to-back three-pointers to start the game from senior guard Ataira Franklin (Bowie, Md.) and Gerson.  After trailing by six, 16-10, with 12:51 left in the first half, Virginia began chipping away at the lead, tying the game, 33-33, after sophomore guard Faith Randolph (Derwood, Md.) followed up a jump shot with a steal and a fast break layup with4:33 remaining. After Florida State briefly took back the lead, the Cavaliers made the seventh lead change of the half on a three-pointer by Randolph and took its largest lead, 38-34 when freshman guard Tiffany Suarez (Miami, Fla.) followed that with an immediate steal, getting fouled on the layup attempt and then converting a pair of free throws. Virginia went into the break with a 38-36 advantage.
After a jumper by Mason started off the second half, Virginia went cold from the floor, making only one of eight shots to start the period, but due to five early Florida State turnovers, the Cavaliers were able to hold onto the lead until a 9-1 Florida State run, with Howard scoring seven of the points, giving the Seminoles a 53-45 lead with 12:29remaining. FSU built the lead up to double-digits, making it a 12-point advantage, 66-54, on a putback by Brown with 7:18 remaining. FSU extended the run, outscoring UVa 28-10 to take a 72-54 advantage with 5:08 remaining. UVa used a three-pointer from Wolfe and buckets from Gerson and Imovbioh to cut the deficit to 13, 74-61, with 3:43remaining, but the Cavaliers would not get any closer until a jumper by junior forward Sarah Beth Barnette (Lexington, Ky.) followed by a pair of free throws from redshirt freshman guard Raeshaun Gaffney (Fairfield, Ohio) in the final minute narrowed the gap to the final 12-point deficit, 80-72.
Virginia shot 41.3 percent overall, but were 11-of-38 (28.9 percent) in the second half. The Cavaliers forced 23 Seminole turnovers while only committing 19. FSU outrebounded UVa 33-27.
Virginia finished the regular season with a 6-10 conference record, losing its final four games and six of its final seven contests.