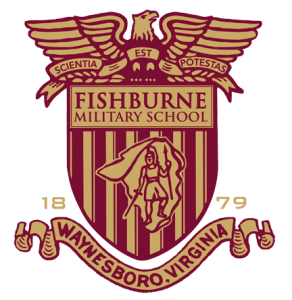 After rolling to three easy wins to start the 2014-2015 season, the Fishburne Military School postgrad team took a big step up in competition on Thursday, facing a Miller School team featuring a pair of players getting serious D1 looks.
The Caissons were up to the challenge, leading by as many as 18 points in the first half, holding firm after Miller rallied briefly to cut the lead to single digits early in the second half, and ultimately posting a 100-82 win.
"They're a talented team. I thought we did well with our pressure early on, sped them up a little bit, and forced some turnovers," said assistant coach Donte Hill after the game, which saw FMS improve its record to 4-0.
An early 12-0 run gave FMS a 24-8 lead on a three-point field goal by Jeremy Harris (6'7", 185, Greensboro, N.C./Coastal Carolina), and the Caissons led 58-45 at the half. A stickback by Tyler Creammer (6'11", 245, Fayetteville, N.C.) cut the margin to 61-54 with 18:37 to go, but a jumper by Chris Shields (6'8", 190, Martinsburg, Va.) and another three by Harris pushed the lead back to 12, and Fishburne eventually took control, leading by as many as 23 in the late stages.
Shields led Fishburne with 25 points. Harris added 17, and Devenir Duruisseau (6'9', 240, Los Angeles/University of Washington) had 15.
Fishburne hosts the Naval Academy JV team on Saturday at 2 p.m. at Alumni Memorial Gymnasium. Tip-off is at 2:05pm. Entry to the game is free and open to the public, but a $5 donation is requested. Proceeds from the door and from concessions during the game will go to benefit the Wounded Warriors Foundation.
During a special halftime presentation honoring all those who have dedicated themselves to the highest levels of service, Fishburne Military School will recognize and honor four FMS Alumni who went on to attend the United States Naval Academy.