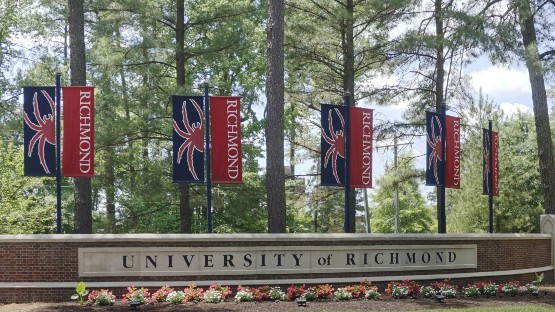 A UVA alum who is upset that the University of Richmond took the name of a slaveholding relative off its law school seems to think his family is entitled to getting the money it gave to the school over the years back.
The value that he claims the school should return: $3.6 billion.
Rob Smith is also a graduate of the former T.C. Williams School of Law, which the University of Richmond formally moved to rename in response to protests over six buildings named after former slaveholders.
UR had quietly dropped T.C. Williams' name from the law school more than 20 years ago before making the name change formal last year.
Williams, who attended UR from 1846 to 1849, and later served on its board, was a tobacco magnate who owned between 25 and 40 slaves, who worked at his tobacco business and served him in his home.
Smith, who was admitted to the Virginia bar in 1985, wrote in a Jan. 30 letter to UR President Kevin Hallock, which he also published at RealClearMarkets.com, that the move to take Williams' name off the law school was "shameful," and that the "university needs to be exposed for its lack of gratitude and infantile, woke reasoning."
Smith claims that his family has, over the years, given the University of Richmond monies that would now be valued in excess of $3.6 billion.
"Numbers don't lie," he wrote, though, eh, even as Smith claimed to be using "conservative values" in his estimate, the paragraph in his letter in which he spells out how he arrived at his figure does seem to involve some, shall we say, creativity.
"The university's endowment is $3.3 billion. Since you and your activists went out of your way to discredit the Williams name, and since presumably the Williams family's money is tainted, demonstrate your 'virtue' and give it all back," Smith wrote.
"I suggest you immediately turn over the entire $3.3 billion endowment to the current descendants of T.C. Williams Sr. We will use it all to fulfill the charitable purposes to which it was intended. We will take a note back for the remaining $300 million, providing that it is secured by all the campus buildings and all your woke faculty pledge their personal assets and guarantee the note."