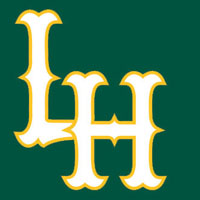 Lynchburg successfully executed a squeeze play in the fifth inning to thrill the crowd, as Daniel Carroll laid down a bunt while Levi Hyams sprinted toward the plate, but that marked the only run for the Hillcats in a 3-1 defeat against Winston-Salem Tuesday night at Calvin Falwell Field.
Tony Bucciferro (6-5) prevailed in a pitchers' duel against Wes Parsons (4-4). Both starters went seven innings, but Bucciferro was magnificent in holding the hot-hitting Lynchburg offense to only one run on four hits while striking out six. Parsons had a strong outing but came up short after allowing two runs on eight hits with four strikeouts. Euclides Layer tossed the final two innings to earn his third save.
Winston-Salem (33-42) avoided the sweep against the Hillcats (37-38), who came in to the game hitting .347 as a team since the All-Star Break. The Dash broke a scoreless tie in the fifth with a solo home run over the batter's eye in center field by Keon Barnum.
Lynchburg responded in the bottom half of the frame. Levi Hyams hit a leadoff double over the head of the center fielder Jacob May. He advanced to third on a groundout by Will Skinner. With a 1-1 pitch on the way to Carroll, Hyams broke toward home. Carroll successfully bunted the ball to the right side of the infield for a sacrifice and his 11th RBI with the HIllcats.
The Dash quickly broke the 1-all tie in the top of the sixth after a leadoff single by May, two groundouts, and an RBI single by Joey DeMichele. The Dash secured its final run on a soaring fly ball deep over the left field fence by Courtney Hawkins in the eighth inning for his 12th homer of the year, which is tied with his teammate Jason Coats for the most among active players in the Carolina League.
Lynchburg heads to Wilmington for a three-game series before returning home on Saturday. The Hillcats will begin the set against the Blue Rocks with Zach Jadofsky (3-2, 4.12) starting the 7:05pm contest Wednesday night. Luis Santos (0-1, 6.23) will start for Wilmington. Erik Wilson will take the air at 6:40pm with the Hillcats On-Deck Show presented by Amtrak Virginia on 97.9 The Planet.