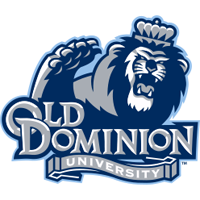 The Old Dominion men's basketball team will play 18 Conference USA games in 2015-16. This year ODU will play C-USA home and home contests against Charlotte, Marshall, Western Kentucky, Rice and North Texas with single games against the other eight schools. The upcoming season marks Old Dominion's third in C-USA play.
In addition to playing home and home with Charlotte, Marshall, Rice, Western Kentucky and North Texas, ODU will play single home games against Middle Tennessee, UAB, UTSA, and UTEP and single away games against FIU, FAU, Southern Miss and LA Tech.
The Monarchs will open up Conference USA play in 2016 on Jan. 2 at home against Charlotte, before traveling to 2014-15 regular season conference champions LA Tech on Jan. 7. On Jan. 9, ODU will take on Southern Miss in Hattiesburg, Miss.
Old Dominion returns home for a four game home stand, beginning against the returning C-USA tournament champions UAB on Jan. 14. After claiming the C-USA title, the No. 14 seeded Blazers upset No. 3 seeded Iowa State in the Second Round of last year's NCAA Tournament. The home stand rounds out against Middle Tennessee (Jan. 16), WKU (Jan. 21) and Marshall (Jan. 23).
ODU starts a three game road swing on Jan. 28 at Florida Atlantic and then versus FIU on Jan. 30. The Monarchs will square off with the 49ers in Charlotte on Feb. 6, before returning home to take on North Texas on Feb. 11 and Rice on Feb. 13.
Old Dominion will play WKU in Bowling Green, Ky. on Feb. 18 and then Marshall in Huntington, W.V. on Feb. 20. The Monarchs final two home games of Conference USA play will be held on Feb. 25 against UTEP and Feb. 27 against UTSA.
ODU will wrap up C-USA regular season play for 2015-16 on the road at North Texas on March 3 and at Rice on March 5.
The Conference USA Board of Directors approved the return of the C-USA Men's and Women's Basketball Championships to the city of Birmingham, Ala., in 2016.
It was also approved that the Championships, hosted by UAB, will now include all 14 member schools. The 2016 Basketball Championships are scheduled for Tues., March 8 through Sat., March 12. Games will be held at the Birmingham-Jefferson Civic Center and Bartow Arena on the UAB campus.
2015-16 OLD DOMINION MEN'S BASKETBALL CONFERENCE USA SCHEDULE
Sat., Jan. 2 vs. Charlotte
Thur., Jan. 7 at LA Tech
Sat., Jan. 9 at Southern Miss
Thur., Jan. 14 vs. UAB
Sat., Jan. 16 vs. Middle Tennessee
Thur., Jan. 21 vs. WKU
Sat., Jan. 23 vs. Marshall
Thur., Jan. 28 at Florida Atlantic
Sat., Jan. 30 at FIU
Sat., Feb. 6 at Charlotte
Thur., Feb. 11 vs. North Texas
Sat., Feb. 13 vs. Rice
Thur., Feb. 18 at WKU
Sat., Feb. 20 at Marshall
Thur., Feb. 25 vs. UTEP
Sat., Feb. 27 vs. UTSA
Thur., March 3 at North Texas
Sat., March 5 at Rice