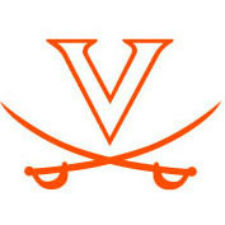 At first glance, the UVa. baseball problem is obvious just by looking at the offensive numbers from last year relative to this year. The 'Hoos averaged just shy of eight runs a game in 2013, and are just shy of six runs a game in 2014.
But that's only the half of it. Literally.
Virginia is hitting a respectable .280 on the season overall, fourth in the ACC, but in ACC games, the Cavs are hitting just .240, ninth overall in the conference, and scoring 3.9 runs per game.
Even with a 2.01 team ERA in ACC play in 2014, you have to consider the Cavs maybe a bit lucky to be 13-4 in conference play and atop the standings in the coastal division.
The margin of error is razor-thin for a Virginia team that has to scratch out runs in a way that the 2013 'Hoos didn't have to worry about. The 2013 UVa. offense hit .312/.408/.463 with a homer ever 50.1 at bats; the 2014 UVa. team is hitting .280/.383/.382 with a homer every 78.3 at bats.
You could say punch and judy; but that would imply there was punch.
What's the solution: maybe it's getting Derek Fisher back. (We have to hope it's getting Derek Fisher back.) Fisher has played only 14 games after breaking a bone in his wrist, and is due back in late April. Fisher hit .293/.405/.483 in 2013 with seven homers and 48 RBI. With him in the lineup, Virginia was able to put on-base machine mike papi at the top of the lineup, but in Fisher's absence Papi has been moved to the third spot in the order and has struggled to produce, his average at .322/.481/.530 in 2014 after a 2013 that saw him hit .381/.517/.619.
Once Fisher returns to the third spot in the order, you have Papi, Branden Cogswell (now in the leadoff spot), Fisher, Joe McCarthy in the top four spots in the order, and you can move Daniel Pinero, currently hitting second (with an unremarkable .269/.380/.298 line) down to the bottom part of the order.
Maybe there's your spark. And you have to assume that Nick Howard, Brandon Downes and Kenny Towns will eventually wake from their season-long slumbers in the five, six and seven spots and add the gravity to the offense that they did in 2013.
The good news is that this is a team struggling horrifically on offense that is still ranked either #1 or #2 in the country, depending on the national poll you hold in highest value.