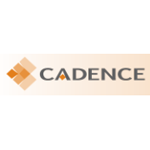 The cadence inc. Cranston, Rhode Island facility celebrated its grand opening of the new 34,000-square-foot expansion with a ribbon cutting ceremony on Thursday, October 30. The new expansion adds to the existing 43,000-square-foot plant.
"This is a very exciting time for the Cadence Rhode Island team.  The need for this facility expansion is the direct result of the talent, hard work, and commitment of our employees to making us a better company every day and our business is seeing the favorable results of their efforts." stated Brian Plummer, VP of Manufacturing at the Rhode Island facility.
The expansion creates space for new precision machining, laser processing, and automation equipment.  The Rhode Island facility is currently staffed by 150 full-time employees and intends to continue adding jobs over the next several years.
About Cadence, Inc. – Cadence, Inc. is a Virginia corporation and leading supplier of advanced products, technologies and services to medical device, life science, automotive, and industrial companies worldwide. Cadence develops solutions-oriented relationships with customers and provides highly technical solutions that enable improved product performance in clearly measurable ways.  Cadence employs more than 475 people worldwide with headquarters in Staunton, VA and other locations in Cranston, RI; Pittsburgh, PA; Sturgeon Bay, WI; Plymouth, MA; and the Dominican Republic.