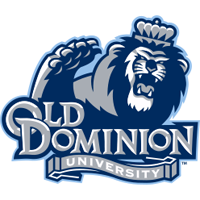 ODU junior guard Trey Freeman (Virginia Beach, VA.) scored a game high 22 points and junior forward Javonte Douglas (Charlotte, NC.)  added 12, but Middle Tennessee defeated the Monarchs (24-7),59-52 in a Conference USA quarterfinal game at the Legacy Arena. The loss ended ODU's six-game winning streak.
ODU shot .426 (20-47) from the floor while MT shot .381 (16-42).  The Blue Raiders outrebounded ODU, 33-29 as Reggie Upshaw had a game high nine boards.  ODU was led by Richard Ross (Witchita Falls, TX.) and Freeman who both hauled down seven, followed by sophomore forward Denzell Taylor (Ontario, Canada) with six.
MT jumped out to a 7-0 lead in the first half before Freeman put the Monarchs on the board with 12:40 left in the half.  ODU would only trail by five, 25-20 at halftime as Freeman scored 15 of the Monarchs 20 points.
In the second half, the Monarchs took the lead, 30-29 after a Javonte Douglas basket with 16:16 left. ODU would lead by as much as seven, 36-29 after a Aaron Bacote (Hampton, Va.)  three-pointer with 14:46 remaining. MT rallied with back-to-back three's from DJ Jones and Darnell Harris to cut the ODU lead to one.
Jaquez Rozier's three-point play put MT back in the lead for good at 49-48 with 3:48 left in the game. A Buford Layup and basket by Reggie Upshaw and the Blue Raiders took a 51-46 lead, then finished the game with eight free throws to close out the win.
Besides 22 points and seven rebounds, Freeman, the C-USA Newcomer of the Year and All-Academic selection had four assists and four steals for the Monarchs.
This is the second straight year, MT has knocked the Monarchs out of the C-USA tournament. Middle was led by Perrin Buford with 17 points and Jaqawn Raymond with 13.