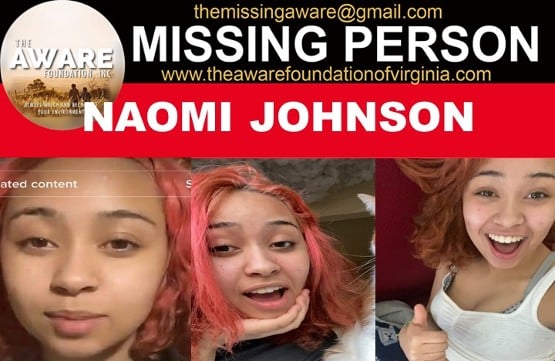 The Henrico County Police Department is asking for the public's help in locating a missing 15-year-old.
Naomi Johnson was last seen in Henrico on Saturday, according to police. According to her mother, this is extremely unusual behavior from her, and she is concerned for her well-being.
Johnson was last seen wearing maroon Virginia Tech pajama pants and a black North Face Jacket.
If you have any information on her whereabouts, contact the Henrico County Police Department at 804-501-5000.