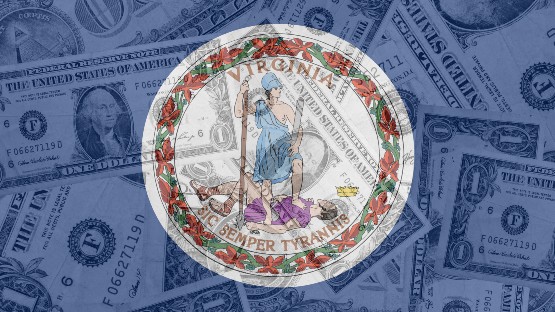 The HanesBrands facility in Patrick County that closed in 2021 is being bought by Apex Mills, which is investing $3.1 million to purchase the building and its equipment in a project that will retain 96 jobs and create 44 new jobs.
The closing of the HanesBrands plant in Woolwine put 146 people out of work in 2021, so the 140 jobs being retained and created here is big for the local Patrick County economy.
"Patrick County is proud to be the place that Apex Mills has chosen to expand its business operations," said Sean Adams, Patrick County Director of Economic Development. "Our community has a long history of being home to many industries, especially textile companies, and the hardworking individuals that live and work for them in our resilient county. This announcement proves that a successful company sees Patrick County as a place it can expand into, while also incorporating revolutionary technologies run by our citizens."
Apex Mills, a specialty supplier and manufacturer of warp knit fabrics geared towards industrial and technical applications, has indicated that it intends to fulfill contracts for the Hanes basic apparel brand at its Virginia location.
"When we became aware of the imminent closing of the HanesBrands Woolwine operation and learned more about the rich tradition of textile manufacturing in Patrick County we ultimately made the decision that this was where we wanted to locate our next fabric formation facility," said Jonathan Kurz, the president and CEO Apex Mills.
"The skilled workforce in the Woolwine, Stuart, and surrounding communities, as well as the support we have received from the county and the state, have made this opportunity one which we are proud to be a part of," Kurz said.
The Virginia Economic Development Partnership worked with Patrick County on the incentives package for the Apex Mills project. Gov. Glenn Youngkin approved a $300,000 grant from the Commonwealth's Opportunity Fund to assist Patrick County with the project.
Apex Mills is eligible to receive state benefits from the Virginia Enterprise Zone Program, administered by the Virginia Department of Housing and Community Development, and funding and services to support the company's employee training activities will be provided through the Virginia Jobs Investment Program.
"We want made in America to mean made in Virginia and we are proud that this American-made textile company will expand its U.S. footprint by establishing an East Coast facility in Virginia," Youngkin said. "Specialty textile manufacturing has long been a core component of the economy in many regions across the Commonwealth, and we thank Apex Mills for keeping the HanesBrands facility in operation, retaining nearly 100 jobs and creating an additional 44 jobs for hardworking Virginians."