Sports
Analysis: Virginia's new small lineup has been a force on offense, with work to do on D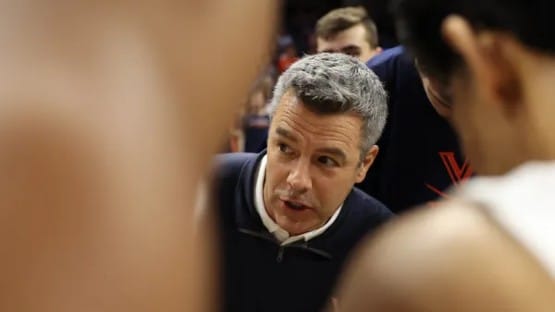 Virginia is giving up more points with its new small lineup, but the improvement on offense has more than made up for it.
Tony Bennett is going with Ben Vander Plas as his starter at the five spot, a move that he made mid-game in the 65-58 win over North Carolina on Jan. 10.
Since making the switch to Vander Plas, from Kadin Shedrick, the 6'11" redshirt junior who had logged 33 starts at center the past two seasons, Virginia has been giving up an average of 1.033 points per possession on the defensive end.
That's over a three-and-a-half game stretch, all Virginia wins.
The three-and-a-half game stretch ahead of the switch, which includes a loss at Pitt, saw the Virginia defense give up an average of 0.970 points per possession, which is in line with the season average of 0.939 PPP.
The difference on the offensive end is the indication as to why Bennett made the move.
In the three-and-a-half games ahead of the switch from Shedrick to Vander Plas, the Virginia offense scored 1.038 points per possession, down from the season-long mark of 1.150 PPP.
Since the switch, the 'Hoos have been scoring 1.232 points per possession, which would lead the nation, if that were a season-long number.
Basically, what Bennett has done is sacrifice defense for better flow on offense.
Don't let anybody tell you that Tony Bennett is set in his ways.
He's, no doubt, going to want to see his new unit gel better on the defensive end, but his best teams have been his better offensive units.
The 2018-2019 national champs, for instance, averaged 1.234 PPP on the offensive end, ranking second in the nation that year. And the 2015-2016 Elite Eight team averaged 1.206 PPP, ranking eighth nationally.
Those two were also stout defensively – the champs ranked fifth nationally, the Elite Eight team seventh.
I think this year's group will be better once 6'8" freshman Ryan Dunn is getting starter minutes at the four spot.
Dunn is an improvement defensively and as a rebounder over fifth-year senior Jayden Gardner.
Dunn's ability to shoot the three from the four spot, alongside Vander Plas, who can do the same from the five spot, helps immensely with the offensive flow.
I would expect Bennett to go four-guard more and more, at the expense of Gardner and Shedrick, when he needs to sit either Vander Plas or Dunn as the season plays out.
This is your rotation going forward.
The numbers bear out why.