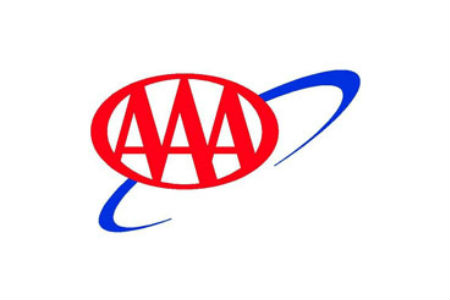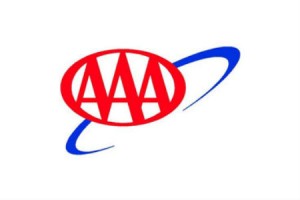 AAA Travel projects 41 million Americans will journey 50 miles or more from home during the Independence Day holiday weekend, a 1.9 percent increase from the 40.3 million people who traveled last year and a nearly 14 percent increase compared to the Memorial Day holiday weekend.
The majority of travelers will be celebrating their freedom with a road trip, with more than eight in 10 (34.8 million) choosing to travel by automobile, the highest level since 2007.  The Independence Day holiday travel period is defined as Wednesday, July 2 to Sunday, July 6.
Highlights from 2014 Independence Day Travel Forecast include:
Willingness to take on credit card debt, not an increase in income, is responsible for the increase in consumer spending.
Nearly five million more Americans are expected to travel for Independence Day than for Memorial Day.
Travel volume for Independence Day has grown four out of the past five years and is expected to be more than six percent higher than the average of the past 10 years.
Holiday air travel is expected to increase one percent to 3.1 million travelers from 3.07 million last year.
Travelers will encounter airfares five percent lower than last year and car rental costs that remain consistent with last year at $58.
Hotel rates at AAA Two Diamond hotels are 15 percent higher than last year and Three Diamond hotels are nine percent more.
"July 4th weekend will be exceptionally busy on America's roadways this year," said Martha Mitchell Meade, AAA Mid-Atlantic Manager of Public and Government Affairs. "AAA is reminding everyone to plan ahead for increased traffic and drive distraction free and sober."
An increase in consumer spending is primarily due to increasing credit, rather than rising incomes.  Consumers have been hesitant to add to their credit card balances the past several years, but continued improvements in the employment picture and rising home values means they are starting to feel more comfortable taking on debt. In addition to consumer spending, a boost in consumer confidence and the employment outlook are driving more Americans to take a road trip.
"Overall increased consumer confidence is causing travelers to dust off their credit cards to pay for a long weekend retreat," said Meade.  "AAA advises holiday travelers to use rewards programs or discount programs such as AAA Memberships to help supplement the rising cost of hotel rates," advised Meade.
Impact of gasoline prices on travel plans
The average price for regular unleaded gasoline was $3.66 for the first half of June, comparable to last year. At this time, many decisions on travel have already been made, and budgets set aside. A possible increase in gasoline prices leading up to the holiday weekend typically means consumers will allocate more of their budget towards travel expenses and cut back in other areas. The current price for a gallon of gas is $3.68 compared to $3.54 on the same day last year and $3.48 on July 4, 2013.
Travel expenses mixed
According to AAA's Leisure Travel Index, hotel rates for AAA Three Diamond lodgings are expected to increase nine percent from one year ago with travelers spending an average of $178 per night compared to $164 last year. The average hotel rate for AAA Two Diamond hotels has risen 15 percent with an average cost of $137 per night.
Weekend daily car rental rates will average $58, the same as last year, while airfares have declined five percent with the average round-trip, discounted fare for the top 40 U.S. routes costing $215, down from $228 last year.
AAA offers digital travel planning resources
AAA's digital tools for travel planning 'on the go' include eTourBook guides for tablets and smartphones, available free to members at AAA.com/ebooks. Choose from 101 top North American destinations including city titles, like the award-winning Las Vegas, regions, like Wine Country, and National Parks.
The free AAA Mobile app for iPhone, iPad and Android uses GPS navigation to help travelers map a route, find current gas prices and discounts, book a hotel, and access AAA roadside assistance. Members using the iPad version can access interactive Top Destinations travel guides for 10 popular cities. Travelers can learn more at AAA.com/mobile.
On AAA.com, travelers can find thousands of AAA Approved and Diamond Rated hotels and restaurants using AAA's TripTik Travel Planner or the searchable Travel Guides at AAA.com/Travel. Every AAA Approved establishment offers the assurance of acceptable cleanliness, comfort and hospitality, and ratings of One to Five Diamonds help travelers find the right match for amenities and services.
AAA's projections are based on economic forecasting and research by IHS Global Insight. The Colorado-based business information provider teamed with AAA in 2009 to jointly analyze travel trends during the major holidays. AAA has been reporting on holiday travel trends for more than two decades. More information including an infographic for the AAA / IHS Global Insight 2014 Independence Day Travel Forecast can be found here.