Liberty set to play in exhibition at VCU in hurricane relief efforts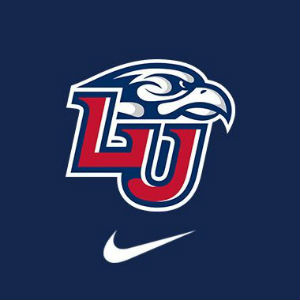 In an effort to help raise financial support and awareness for hurricane relief efforts, the Liberty and VCU men's basketball programs will come together for an exhibition game on Thursday, Oct. 26, at the E.J. Wade Arena at the Stuart C. Siegel Center at 7 p.m.
The exhibition is open to the public as tickets are being sold for $15. All of the proceeds from the exhibition game will go to the hurricane relief efforts. The public will be able to purchase tickets beginning on Friday, Oct. 20 through the VCU ticket office and VCUAthletics.com.
"I want to thank Mike Rhoades, Ed McLaughlin and the entire VCU Athletics department for assisting us in our efforts to help bring some hope to Puerto Rico," Liberty head coach Ritchie McKay said. "This is a fabulous cause to take part in and have a chance to play at the Siegel Center, in front of one of the most passionate fan bases in America. This a chance for us to make a dark day bright and we cannot thank VCU enough for partnering with us."
Doors will open to the arena one hour prior to tipoff. Parking can be purchased for the Broad and Laurel Street decks for $10 (cash only) and parking can be purchased in advance at https://vcu.clickandpark.com/event.
This particular event hits close to home for Liberty's basketball program as sophomore guard, Georgie Pacheco-Ortiz, was born and raised in Ponce, Puerto Rico. Pacheco-Ortiz's family still lives in Ponce and was affected by Hurricane Irma and Hurricane Maria.
"This means a lot to me because not only my city (Ponce) but the entire island has suffered a lot of damage," Pacheco-Ortiz said. "I know my city is happy to see not only me on the court but also Liberty University on the court helping out people back home."
Liberty University continues to provide its support to those hurricane victims as they are also hosting the Paradise Jam Nov. 17-19 at the Vines Center. Liberty will be donating the gate receipts to the humanitarian relief efforts in the U.S. Virgin Islands in order to assist with the recovery due to the hurricane destruction. Donation efforts have already begun through LU Send Now, the university's quick response team for urgent disaster relief and humanitarian needs. Since the beginning of the academic year, LU Send Now has dispatched students to help with hurricane relief efforts in Texas and the islands of Antigua and Barbuda, plus currently has students working in Mexico following a 7.1 magnitude earthquake in Central Mexico.
Comments