Liberty basketball season comes to an end in CIT semifinals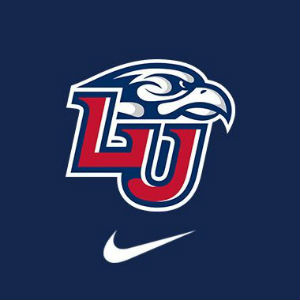 Liberty had its season come to end Wednesday night at the Vines Center, falling to UIC 67-51. The Flames end the season with a 22-15 record.
Liberty was unable to overcome UIC's second half offensive surge where they were outscored 39-27 in the final 20 minutes. UIC (20-15) had four different players score in double-figures led by Tarkus Ferguson with 16 points to go along with five rebounds. Lovell Cabbil led the Flames with 13 points and will enter next season with 998 career points and has a chance to become the 26th player in Liberty history to score 1,000 career points. Cabbil also recorded nine rebounds, three assists, two blocks and a steal.
Playing in his final game at Liberty, Ryan Kemrite concludes his career holding school records in career three-pointers made (258), career three-point field goal percentage (43.0) and three-point field goal percentage in a single season (45.2).
Scottie James ended this season with 330 rebounds, tying for the fifth most in a single season by any player in school history. His 11 double-doubles is the most by any Liberty player in their sophomore season.
Liberty struggled from the field all night long shooting 33.3 percent for the game (20-60) and 25 percent (5-20) from three-point range. Liberty was unable to control the paint as UIC outscored Liberty 30-22 inside the paint led by Tai Odiase with 11 points.
Liberty could not have asked for a better start to the game jumping out to a 12-5 lead by the first media timeout. Liberty made 50 percent of its first 10 field goal attempts led by Myo Baxter-Bell off the bench with four points in his first three minutes of playing time. While the offense was in rhythm, Liberty's defense forced three turnovers and limited UIC to 2-6 in the first five and a half minutes of the game.
After Liberty held UIC on a 2:53 scoring draught, Liberty went through a bit of a dry spell on offense, missing four straight shot attempts but was able to limit the damage, allowing UIC to score just two points during that span. UIC continued to crawl its way back into the game holding Liberty to a three minute scoring draught and was able to tie the game off a Jacob Wiley three-pointer (16-16) with just over seven minutes left in the game. UIC started to get hot on offense late in the first half, making 5-6 field goals to take a 23-22 lead with four minutes left off a Ferguson layup plus the foul.
Liberty would end the half on a 2:34 scoring draught and UIC was able to capitalize to go into halftime with a 28-24 lead. Liberty ended the first half shooting just 34.4 percent from the floor (11-32) while UIC turned it up at the end to shoot 44 percent (11-25). UIC's Odiase and Liberty's Cabbil and James led all scorers with seven points each.
Liberty's offensive struggles would roll over in the start of the second half scoring five points in the first five minutes of half as UIC held its largest lead of the game (37-28). Cabbil sparked a run making five straight points to bring Liberty within five points (42-37) of UIC's lead with just under 12 and a half minutes left in the ball game.
UIC would go on a 14-0 run from the 11:56 to the 6:20 mark to take a 19-point lead (56-37). Liberty was unable to cut UIC's lead to single digits and advance to the CIT Championship game.
Liberty has made history this season becoming the first team in school history to post back-to-back 20-win seasons. Forty-three wins combined this season and last season is the most in school history. The Flames will return nine underclassmen and lose a pair of seniors in Zach Farquhar and Kemrite.