The winner, the spoils: Rested UVA staff key to College World Series win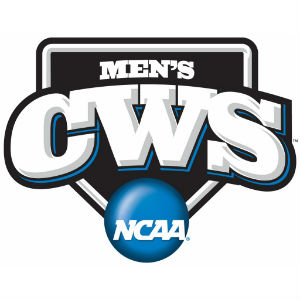 Winning its first two games in the College World Series, UVA was where it needed to be, needing just one win against an Ole Miss team with its backs against the wall.
Rebels coach Mike Bianco played his hand as well as he could, but even getting an extra day due to weather suspending Friday's game to Saturday, and thus getting an extra day rest for his ace, Chris Ellis, he just didn't have enough.
"It wasn't Chris's best day, but at the end of the day I think you gotta put your ace out there, when you're back's against the wall. If he's physically able to pitch and he's healthy and he wants the ball and he's ready to go," said Bianco after the 'Hoos advanced to the College World Series Finals with a 4-1 win on Saturday.
Virginia (51-14) beat Ole Miss (48-21) on a walkoff RBI double by Mike Papi in the teams' first meeting in the CWS on Sunday, and with that win, and a 3-2, 15-inning win over TCU on Tuesday night, the Cavs had three nights off until their next game.
UVA and Ole Miss, which had to beat Texas Tech and TCU in elimination games to get to a rematch with Virginia, both had to wait out a long rain delay that hit in the second inning Friday night and pushed the continuation of the game to Saturday at 2 p.m. local time.
That delay allowed Bianco to change his strategy toward playing the game. On Friday, he went with midweek starter Jeremy Massie, who gave up four baserunners in an inning-plus before the rains came Friday night.
Bianco decided Friday night to use another reliever, Scott Weathersby, to get out of the two-on, no-out jam left by Massie Friday night, then go to Ellis for as long as Ellis could go.
The strategy worked at the outset when Weathersby got out of the jam with no damage, and then Ole Miss took a 1-0 lead in its half of the second on a double steaI. But then Virginia starter Josh Sborz worked his way out of a bases-loaded jam in the third, and Virginia followed that up in its half of the fourth with a three-run inning, highlighted by a two-run single by catcher Robbie Coman, to take the lead for good.
It wasn't Ellis' best day, to say the least, "but he competed," Bianco said.
"He didn't have his best stuff today, obviously. But, man, he competed out there and gave us a chance," Bianco said.
Sborz didn't exactly have his best stuff, either, particularly early on Saturday. UVA coach Brian O'Connor decided to stick with Sborz after the sophomore righty pitched a 1-2-3 inning in the first Friday night. Sborz ended up going five innings over the two days, giving up an unearned run on four hits, striking out four and walking four.
"We all had confidence in Josh," O'Connor said. "He showed what he's capable of doing. You think about it, after starting last night and coming back and doing what he did, I was confident that some way we'd figure out a way."
The win was the second of the 2014 postseason for Sborz, who had lost his job in the starting rotation in final week of the regular season to senior Artie Lewicki, who ironically has ended up back in the bullpen as O'Connor has used the veteran righty to serve as an important stopgap for a middle-relief corps that limped into the NCAA Tournament.
Lewicki pitched three scoreless innings on Saturday, and has now pitched 17 and a third innings in the postseason and still has yet to give up an earned run, including in three appearances, and seven innings, in UVA's three College World Series wins.
"Artie Lewicki is a strike thrower. He's got outstanding stuff. I'm sure the Detroit Tigers are very happy they selected him," O'Connor said. "Fortunately it's worked out and he's appeared in all three games. All three games have been tight. And he's just stepped up for his ballclub in an important role."
Comments