Top News
Waynesboro Vice Mayor Terry Short wants to hear from … you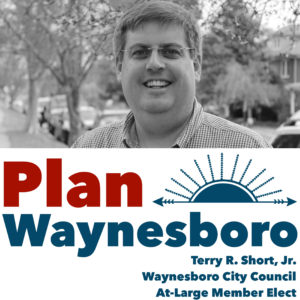 Newly elected Waynesboro Councilman Terry Short Jr. is conducting an online and paper survey to gather community input on what is most important to residents.
This is an early step in the process to update the City's Comprehensive Plan that will set goals and priorities for economic development, parks and open space, core infrastructure, land use/development and City services.
"While Council will soon begin developing the framework for this update, I felt it important to develop a method to gauge public opinion of the not only the services the city currently provides, but gauge how each of us see the future of our shared community." said Short. "The priorities identified by the community in this initial stage can help build the foundation for the Comprehensive Plan update and help shape the City's priorities going into the future."
The online survey is available at www.terryshortjr.com/survey.
Paper surveys will be mailed to over 300 households and tabulated separately.