VMI Baseball: Zak Kent earns SoCon Pitcher of the Week honors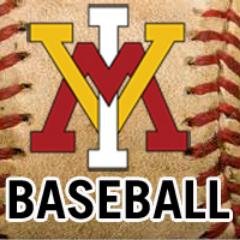 VMI junior Zak Kent earned the Southern Conference's Baseball Pitcher of the Week honor for the week of April 8. Kent also took home the award on March 18.
The right-hander threw eight innings of shutout ball Sunday against East Tennessee State (ETSU), striking out 12 while scattering six hits and four walks. The 6-0 victory gave the Keydets the series win over the Bucs and earned head coach Jonathan Hadra his 100th-career win. Kent was masterful with runners on base, stranding 11 runners and working out of bases-loaded jams in the fifth and sixth innings.
Kent's record stands at 4-2 on the season with a 3.31 ERA and a conference-best 81 strikeouts in 54 1/3 innings. He is third in NCAA Division I baseball in total strikeouts and 14th in strikeouts per inning (13.42).
While Kent's overall numbers are impressive, his statistics over the last five games are even better. In 39 2/3 innings, three in SoCon play, he has a 2.04 ERA with 63 strikeouts and just nine walks. Kent worked at least seven innings in each of those starts.
The Keydets (8-24) travel to Radford University for a non-conference game Tuesday at 6 p.m.
Comments