VMI Baseball: Keydets travel to Western Carolina for weekend SoCon series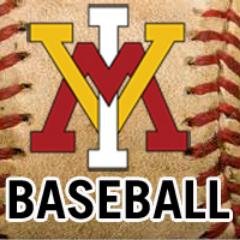 The VMI baseball team will travel to Western Carolina University this weekend for a three-game Southern Conference series, with games slated for Friday (5 p.m.), Saturday (2 p.m.) and Sunday (1 p.m.).
Multimedia: Game 1 Live Stats – Game 1 ESPN 3; Game 2 Live Stats – Game 2 ESPN 3; Game 3 Live Stats – Game 3 ESPN 3
The Keydets swept a three-game series from Western Carolina in Lexington last spring by scores of 11-7, 12-9 and 5-4. Jake Huggins was 2-4 in the opening game with a home run and Callen Nuccio went 2-5 in the middle contest.
Virginia Tech led VMI 10-3 Tuesday evening entering the top of the ninth with VMI down to its final three outs. Josh Hollifield, Ryan Hatten and Cody Warner drew walks to load the bases. Ryan Smoot singled to bring home Hollifield and Hatten, and Nuccio had a bunt single to plate Warner and cut the advantage to 10-6. With two outs, Huggins delivered a three-run bomb to left-center field and Va. Tech led by just one run. The Hokies finally closed out the frame with the tying run on second base.
Huggins had his second two home-run game of the season Tuesday. He has three longballs in his last two contests after a grand slam Saturday against Mercer.  Nuccio reached the .300 mark for batting average after going 3-5 at Virginia Tech. The sophomore second baseman has a 10-game hitting streak and has hit safely in 13 of the last 14 contests.
Comments