Turnovers and three-point defense will be especially important for Virginia against Auburn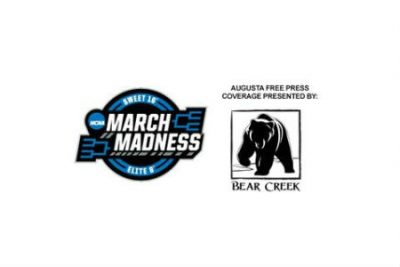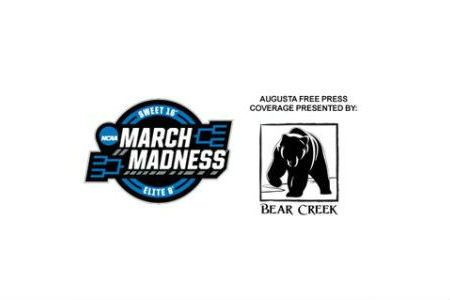 Virginia is all about order. Auburn is all about chaos. On Saturday night in Minneapolis, one will have to give as the Cavaliers and the Tigers meet in the Final Four in a battle of contrasting styles.
Virginia, the lone 1 seed in the Final Four, plays the slowest pace in the nation. Tony Bennett's team is methodical in searching for high-efficiency shots; the Cavaliers take nearly 21 seconds per possession, second-most in the nation, and own the 11th-best effective field goal percentage in the nation.
On the other end, their disciplined pack line defense makes good looks early in the shot clock tough to find. Opponents spent nearly 19 seconds looking for a shot on an average possession this season according to KenPom, which ranked in the among the slowest 10 nationally. The Cavaliers rarely foul and are fundamentally sound in everything they do defensively, opting to try to limit open space rather than gamble for steals.
Auburn, a 5 seed, is the lowest-seeded team in the tournament, but the Tigers have far outperformed their ranking. After winning the SEC Tournament, Bruce Pearl's club survived New Mexico State by a point in the Round of 64 before romping past two blue bloods, Kansas and North Carolina, and then beating a third, Kentucky, in overtime to reach the Final Four.
The Tigers have great speed and quickness in their backcourt, but they don't necessarily play too up-tempo, ranking 70th in the nation in average possession length offensively. They have shown the ability to win games slow (a 57-possession slugfest against Florida in the SEC Tournament semifinal) and fast (a 75-possession race against North Carolina in the Sweet 16).
What sets Auburn apart from the pack defensively is its hyper-aggressive, hyper-active turnover-forcing style. It's a stark contrast from Virginia's system — still effective, but in very different ways. The Tigers lead the nation in steal percentage and turnover percentage forced. They're fifth in block percentage. Virginia doesn't want you to find any good shots, but Auburn doesn't want you to even get one.
If you can get a shot up against Pearl's team, that's usually a victory. The Tigers rank 196th in the nation defending the three and 227th defending the two (and last during SEC play) according to KenPom. Opponents shot a high percentage against the Tigers all season. It's getting the shots that proved hard to come by. In both with Sweet 16 and Elite Eight, Auburn allowed opponents to shoot at least 55 percent from two but forced 14 turnovers to make up for it.
Taking care of the ball, therefore, is of utmost importance for the Cavaliers, who shot the ball well throughout the season and, after slumping in the first three rounds, rediscovered their shooting touch against Purdue in the Elite Eight. Virginia has generally been pretty solid protecting the ball — it owns the 11th-best turnover percentage in America — and has been even better in the NCAA Tournament. After a brutal start against Gardner-Webb (15 turnovers), the Cavaliers averaged just 6.3 turnovers in the next three games.
"You have to be assertive and have an aggressiveness, and you also have to take good shots," Bennett said Monday. "You can't get wild. You can't go over the edge. But you also have to be sound with a level of patience, but you can't become hesitant and ineffective. So it's trying to find that sweet spot."
The Cavaliers did have some rough patches taking care of the ball the season, though, against teams that have the quick, athletic personnel similar to Auburn. Against a hard-pressing NC State team in the regular season, Virginia turned it over 16 times, tied for a season high. They had 13 in a home loss to Duke and 12 in a low-scoring win over VCU.
"We've had stretches where we've turned it over, and that's obviously a test against Auburn and the quickness and quality of their defense," Bennett said. "I don't know that we've tried to take more chances this year. I just think it's different things, different players. So I think it's really that combination."
It's not just that the turnover numbers inflated in those contests. The pressure affected the entire offensive rhythm even when the ball wasn't given away. Against the Wolfpack's four-guard lineup that often extended its defense all 94 feet, Ty Jerome suffered a back injury, and each of the top trio of Jerome, Guy and De'Andre Hunter scored below their season average. Against Duke in Charlottesville, the Cavaliers had to deal with Blue Devils point guard Tre Jones, who had missed the first meeting. Even a late flurry couldn't get the Cavaliers to within striking distance, and they allowed 17 points off turnovers. And against VCU early in the year, Virginia shot just 29.5 percent, far and away its worst of the year.
Virginia has certainly already gotten a good look at the Tigers and what they do defensively. They want to speed opponents up and make high-impact plays that can turn into points at the other end. Guards Jared Harper, Bryce Brown and J'Von McCormick and forwards Malik Dunbar, Samir Doughty and Danjel Purifoy can all give opposing guards nightmares, while big men Austin Wiley, Anfernee McLemore and Horace Spencer are capable rim protectors and steady rebounders. As a result, the Tigers lead the nation in extra scoring chances per game, a measurement that uses turnovers forced and offensive rebounds secured to determine how many extra shots a team gets relative to its opponent. For what it's worth, Virginia finished a solid 53rd in this category despite playing a slow tempo.
On the other end, it's hard to find a team that can get it going better from deep that the Tigers. Auburn shoots the fifth-most — and makes the third-most — threes per game, and that's in part due to the deep pool of shooters Pearl has at his disposal. Of the 10 players who saw significant minutes in the Sweet 16 against North Carolina, eight attempted a three, seven made at least one and five made at least two. Even after losing star forward Chuma Okeke to an ACL tear in that game, the Tigers survived the Elite Eight as well thanks to the depth cultivated throughout the season.
"I've always played nine, ten guys double-digit minutes," Pearl said Monday. "I think it makes for a healthy locker room. And when your guys begin to trust and rely on each other, it makes you, I think, a little bit more of a dangerous team."
That depth shows in the outside shooting. While Brown (41 percent) and Harper (37.1) bomb away from deep most often, Doughty (42.6), Purifoy (38.5) and Dunbar (34.7) can all get going as well. Against North Carolina, McLemore even banked in one from the top of the key.
What makes the team so good, simply, is that even if a player or two is struggling from beyond the arc, there are plenty of other shooters. The Tigers get over 43 percent of their scoring from three, seventh in the nation. They get under 40 percent of their scoring from two, fourth-lowest in the nation. In Auburn's two lowest-scoring games — a 60-55 loss to Ole Miss and a 80-53 loss to Kentucky — the Tigers struggled from deep and had no way to overcome that with inside scoring. Conversely, when the shooters get going, as seen in the 97-80 win over North Carolina, the Tigers are nearly impossible to beat.
This postseason, Virginia has preached "calm is contagious" and each possession is of heightened importance in a win-or-go-home situation. Against an Auburn team that looks to make games anything but calm, the Cavaliers will need to hold steady to what they've emphasized on both ends of the floor.
Story by Zach Pereles

Augusta Free Press coverage of the 2019 postseason is presented by Bear Creek. Serving Waynesboro, Charlottesville, Harrisonburg and surrounding communities, Bear Creek provides a hassle-free process to help homeowners create outdoor living spaces that bring people together. Schedule a consultation at BearCreek.co.
Comments