Tim Kaine has $10.5 million on hand entering November Senate election cycle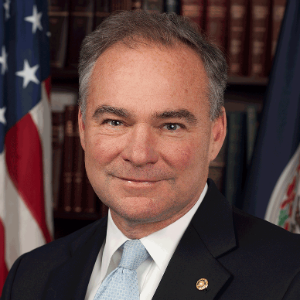 Senator Tim Kaine has more than $10.5 million cash on hand for his re-election campaign in Virginia after raising more than $1.1 million in the seven-week pre-primary reporting period. This period, 75 percent of Kaine's donors were from the Commonwealth of Virginia, and he brought in more than $192,000 online, through a total of 5,877 individual online contributions. The average online contribution was $33. Kaine has raised more than $17 million this cycle.
Kaine is in a strong position for a general election as Republicans prepare to choose their nominee in a June 12 primary. While Republicans have spent the past few months spending their resources attacking each other and appealing to their far-right base, Kaine has been focused on building a strong organization — including field efforts in targeted congressional districts and swing counties — and spending time in every corner of the Commonwealth building grassroots support for his campaign to make Virginia work for all.
Total for Cycle – Kaine for Virginia
Raised: $17,145,812.08
Raised in Reporting Period: $1,149,529.41
Cash on Hand: $10,692,748
Comments