The three most famous people who follow me on Twitter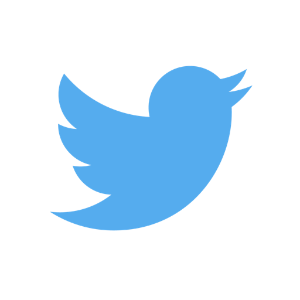 Waiting out a rain shower over the weekend, I ransacked my Twitter account, not sure what I was looking for, until I found it: the three most famous people who follow me on Twitter.
I can't even remember what possessed me to look at who follows me on Twitter, aside from sheer boredom.
Most of the follows I get are from fellow sports and politics journalists, was the first thing I noticed. A ton of UVA sports fans. Folks based in our local news area, who presumably follow for local breaking news updates, such as I actually provide those.
Then …
I got literally to the bottom of my followers page, and saw that whoever is in charge of the account of the 44th POTUS, Barack Obama, has followed mine.
Huge honor. Barry, and I can call him Barry, since we're Twitter pals, only follows 622,000 accounts, so that's pretty exclusive right there.
Noticing Obama's name among my follows, I scrolled back to the top of my list to see who I'd missed.
Didn't take long to get to the second one: the Hulu TV series "The Handmaid's Tale." Which, I am a bit ashamed to admit, I have yet to start binge-watching, but I kinda have to now, right?
This one is even more exclusive. My buddy Barry follows 622,000 accounts, "The Handmaid's Tale" only follows 12,000.
So, an award-winning TV series, my favorite former president.
There's two.
One isn't technically a person. Anyhow.
The third is the easy one: Dick Vitale, the inestimable Dickie V, whom I've actually tweeted back and forth with a few times, though the first exchange didn't end so well.
I started it, posting a reply to Dickie V after the 2016 UVA-Duke basketball game in Durham, the one that ended with Grayson Allen taking a million steps on his way to a buzzer-beating jumper, in defense of UVA fans, who Vitale felt were taking the issue to the extreme.
I wrote a column about that exchange, which ended initially with Vitale publicly blocking me, before just as publicly reversing course the next morning and giving me the follow, which I then reciprocated, and every so often in basketball season, you'll see Dickie V commenting on something or the other that I've written about UVA basketball.
Incidentally, Vitale only follows 968 Twitter accounts as of this writing. We're practically family.
Column by Chris Graham
Comments