Staunton Senior Center Wraps Itself in Christmas
The week of December 2-6 was Christmas Week at Staunton Senior Center as every day brought its own special holiday flair. After the Christmas parade on Monday evening, Tuesday brought the Women of Hope duo who presented "An Olde English Christmas: Carols of Our Heritage", followed by a seasonal craft.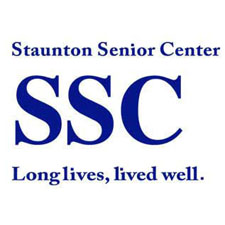 Wednesday found a small, cozy gathering in the "living room" as Christmas carols and songs were strummed on the guitar by Teresa Whitesell, and members joined in with the singing. Diane & Company Tap Dancers entertained with their showy Christmas program after lunch, and then on Thursday forty-three members, staff, and volunteers met at the Wood Grill in Harrisonburg for the traditional SSC holiday meal.
On Friday students from Stuart Hall School blitzed through the Center, going crazy decking the halls with the finest. Decorators love those wide window sills! To further cheer a drab, rainy, cold Friday, story teller Anne Paulus enthralled with her story and led a gorgeous Christmas craft, turning simple pine cones into golden beauties with glitter, ribbon, and cinnamon sticks. What a splendid way to end a simply fantabulous week!
More online at www.StauntonSeniorCenter.org.
Comments