Staunton Innovation Hub hosting art show, reception on Dec. 2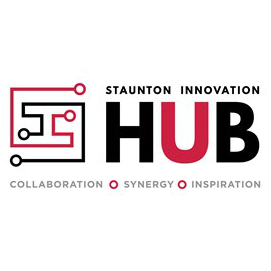 The Staunton Innovation Hub will be hosting an art show featuring the works of local artist and community leader, Piper Groves. ​
The pop up exhibit "firstAID" will have its opening reception on Sunday, Dec. 2 from 5pm to 8pm at the Staunton Innovation Hub's expanded coworking and event space at 32 N. Augusta St in Staunton. The art show will be up for the entire month of December.
Groves is a printmaker and mixed media artist living in Staunton with her husband and young son. She works primarily in monoprinting, block printing, collage, and screen printing. She is the Executive Director of the Shenandoah Valley Art Center in Waynesboro, and also does freelance curating, teaching, and consulting.
"firstAID is an exhibit built from my experience becoming a mother and being a human, a woman, a wife, and a daughter. It is a meditation of the expectations placed on us by our culture and by ourselves. So often the expectations are unrealistic and something, somewhere, has to give way. This work was born from a need to explore the complicated emotions of trying to handle all the roles in my life with grace and ease; a task that turned out to be both unrealistic and impossible," said Groves.
"Piper's work is so interesting and beautiful. We are delighted to be able to open our new coworking and event space up @ 32 for her to use as a platform to show her work. It is at the heart of our mission to help entrepreneurs be creative. This will be the first of regular art shows, pop ups, and events coming to the Staunton Innovation Hub in the coming months." says Miriam Donald Burrows, Project Coordinator for the Staunton Innovation Hub.
The images in this show have been culled from vintage first aid, military, and scouting handbooks. The images are unadulterated but the scale has been altered and the context removed, creating a sense of confusion and mild unease. The exhibit consists of hand-cut stencils on Plexiglass, monoprint collages, and mixed media works on canvas.
Comments