Sports
Shenandoah Valley businesses can access fee-free counseling, technical assistance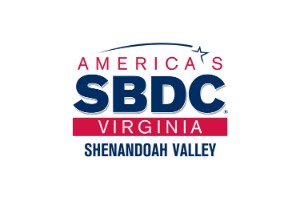 The Shenandoah Valley Small Business Development Center, Harrisonburg Economic Development, Frederick County Economic Development and Laurel Ridge Small Business Development Center were recently awarded $100,000 in Virginia Initiative for Growth and Opportunity grant funding to provide approved, growth-focused small businesses with fee-free counseling and technical expertise in the areas of e-commerce and marketing, finance, and operational efficiencies.
The program is geared to give small business owners access to local consulting and hands-on support that will help them reach the next level of success. It also helps area technical experts bring in revenue and meet potential clients.
Businesses seeking assistance and technical experts in the targeted program areas that are interested in providing services should visit www.ValleySBDC.org or www.laurelridgesbdc.org to apply.
SBRT was one of 13 projects funded for a total of $10.2 million in this round of GO Virginia funding. The projects are part of GO Virginia's Economic Resilience and Recovery Program, an initiative focused on expanding talent pipelines in key industries, strengthening entrepreneurial ecosystems, and developing business-ready sites while supporting regional economic growth through localities, public entities, and private businesses. Awarded projects will also receive an additional $14.1 million in local and non-state resources.
To be considered for participation in the SBRT program, interested businesses must operate in the counties of Augusta, Highland, Clarke, Frederick, Shenandoah, Warren, Page, Rockbridge, or Rockingham or the cities of Winchester, Buena Vista, or Harrisonburg and be a client of either the Laurel Ridge SBDC or Shenandoah Valley SBDC. Once accepted, participants will meet with an SBDC Navigator and be paired with an approved technical expert in one of the three program areas.
"This second round of funding from GO Virginia will allow more businesses to get the business counseling and technical assistance they need for sustainability and growth. In addition to assisting participating businesses, the SBRT program has shown to have a positive impact on the local economy and the vendors that provide professional technical assistance," said Joyce Krech, Director of the Shenandoah Valley SBDC.
Laurel Ridge SBDC Director Christine Kriz added: "This award allows SBRT to leverage existing resources and GO Virginia funds to make focused, hands-on consulting, technical assistance, and contracted work readily available to the region's growth-oriented businesses. These services have proven to significantly enhance the ability of participating businesses to sustain and expand their success. We are excited to be continuing this effort."
For more information on the Small Business Resiliency Team, visit the SBDC websites: www.ValleySBDC.org or www.laurelridgesbdc.org or contact Joyce Krech, (540)568-3227, [email protected] or Christine Kriz, (540)868-7094, [email protected].