SDDA awards eight StauntoNites grants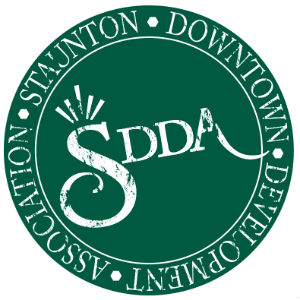 The Staunton Downtown Development Association awarded eight StauntoNites grants to fund Downtown Staunton events.
The StauntoNites Grant Program was created to provide a regular monthly event that inspires a vibrant nightlife downtown, as suggested in the Community Perception Survey. The program awards 12 grants for events to be scheduled the second Saturday of each month, April 2018 through March 2019. There have been 8 grants awarded so far, with 4 more grants to be awarded.
Grants
Saturday, April 14, 2018: Staunton Artists and Artisans Tour ~ Co-Art Gallery

Saturday, June 9, 2018

: A Victorian Evening in the Queen City ~ Medieval Fantasies Company

Saturday, July 14, 2018

: Hot Summer Fun Night ~ Sunspots Studios and Glassblowing

Saturday, August 11, 2018

: BeYOUtiful Night ~ Ali & Co. Apothecary and Boutique

Saturday, September 8, 2018

: Staunton's Amazing Adventure ~ Cranberry's Grocery and Eatery

Saturday, October 13, 2018

: Pumptoberfest ~ WQSV 106.3 Community Radio

Saturday, November 10, 2018

: Treasure Hunt Party ~ TRAIPSE and WQSV 106.3 Community Radio

Saturday, March 9, 2019

: Spring Celebration Concert ~ Sunspots Studio and Glassblowing
To be eligible, grant applicants must be a Downtown Service District businesses and a member of the SDDA. Applicants may partner with Downtown businesses, non-profits and one outside DSD business so long as it is independently owned. The StauntoNites grants encourage the development of strong partnerships by awarding $100 dollars for each partner (up to $500.) The grant also awards a $200 stipend for interactive cultural activities or live entertainment.
Events will be scheduled throughout the Downtown Service District.
Grant recipients and their partners will discuss their events in detail at a public pitch night.
StauntoNites Grant Public Pitch Night
Wednesday, March 14 | 7PM
The Store (Nu-Beginning Farm)
221 North Lewis Street | Downtown Staunton
The StauntoNites Public Pitch Night gives the grant recipients a chance to introduce their event ideas, provides a forum for interaction about future activities that could occur Downtown and will inspire businesses to apply for the remaining grants.
StauntoNites Grants provide promotional support for events with a $2,600 advertising package with partners WHSV TV 3, WQSV 106.3 Community Radio, The Visulite Cinema and Commonwealth Promotional.
More information and StauntoNites application: www.stauntondowntown.org/stauntonites.