Scottsville Founder Day Celebration September 13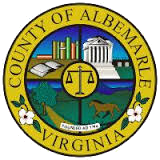 Join Scottsville town officials and the Albemarle County Board of Supervisors past and present in honoring and congratulating the Town of Scottsville on the occasion of the 270th anniversary of Albemarle County's founding with Scottsville as its seat.
In celebration of this historic commemoration, the Town of Scottsville is inviting all citizens of Albemarle County to attend the Founders Day celebration on Saturday, September 13, in Scottsville.
The celebration is scheduled from 10am to 3pm. Revelers will enjoy a Farmer's Market, duck race, auction, and more. A proclamation on the steps of the Scottsville Museum on Main Street will start at 11am. In addition, the Albemarle County Police Department will have Child ID tables set up in front of the Scottsville Police Department. The County Parks and Recreation Department and Department of Social Services will also be present.
For more information on Scottsville's Founders Day, call 434-286-9267.
Comments