Top News
Rivanna River and other waterways key to summer fun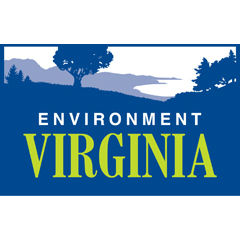 12,539,304 people visit state or national parks that feature waterways like Potomac River and the Shenandoah River each year, according to new data issued Wednesday by Environment Virginia. The "Summer Fun Index" comes just as a new rule protecting thousands of waterways across the state takes effect.
"Our rivers and lakes are a big part of what makes summer fun. There's nothing quite like paddling down a river or wading in a country stream to cool off on a hot day," said Frances Klein, organizer with Environment Virginia.  "The new index shows just how important clean water is for Virginians."
According to the, boating and fishing are popular activities for visitors to Virginia's waterways, with 236,521 registered boats and 672,891 total fishing permits issued by the state. Additionally, there are 57 summer camps that feature water activities in Virginia.
"The most beautiful cities in the world are built on rivers- including ours" says Councilwoman Szakos of Charlottesville, VA. "Its great to celebrate the river and all the waterways in our community – and to recommit to keeping them clean and healthy."
Despite their popularity, until recently 57% of Virginia's streams were not guaranteed protection under the nation's Clean Water Act, thanks to a loophole in the law secured by developers and other polluters nearly a decade ago. This loophole exposed our waterways to pollution and damage.
That changed last Friday, when the U.S. Environmental Protection Agency's Clean Water Rule took effect, restoring protections to 28,737 miles of streams in Virginia and millions across the country.
The move followed a decade of campaigning by Environment Virginia, and was backed by farmers, local officials, small businesses, and 34,754 public comments from Virginians.
Developers, oil companies, and other polluters, however, have waged a bitter campaign against the Clean Water Rule, and their allies in Congress are pushing to overturn it. The U.S. House voted in May to block the rule, and the full Senate could take up a similar measure after it returns from its August recess next week. It is important that leaders in Virginia such as Senator Warner support the Clean Water Rule.
"The Clean Water Rule is the biggest step for clean water in a decade," said Klein. "Congress and Senator Warner should back this rule so that Virginians can enjoy the Shenandoah, and all our rivers and lakes for many summers and generations to come."