Randal E. Brown assumes duties as new superintendent at Fishburne Military School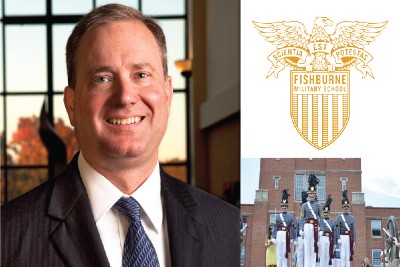 Fishburne Military School welcomes its new president, Col. Randal E. Brown, on Friday, as the Waynesboro-based private prep school advances through its school rebrand and campus master plan.
"We want Fishburne to be a network for the community: where the cadets have active participation in its community as volunteers, and the school to continue to assist in the development of Staunton, Waynesboro, and Augusta County as an attractive destination of Virginia," said Brown, who has 30 years of experience working in school leadership, and 23 years of service in the United States Army National Guard.
One of the oldest military schools in the U.S., the school for boys is charting a new direction for the next generation of cadets ahead of its 150th anniversary in 2029.
"What sets military schools, like Fishburne, apart from others is its everyday teaching of teamwork and self-discipline to develop leaders in young men," Brown said. "We deliver education that builds skillsets based on the cadets' passions, teach them to work with others, and then apply their craft to the world they will live in as adults."
Nicole Overton, formerly interim superintendent, will work alongside Brown as deputy superintendent of the school.
"I've had many conversations with Col. Brown, and he is passionate about Fishburne. He has a common-sense approach to how we need to move forward to be successful. I am sincerely looking forward to working with him for many years," Overton said.