Perriello to launch New Virginia Way PAC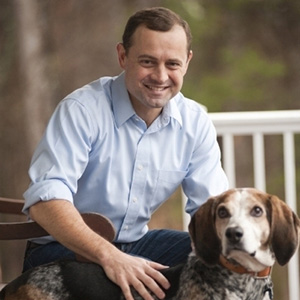 Former Congressman Tom Perriello is launching a new political action committee, New Virginia Way, to support the next generation of Virginia leaders. The PAC will focus on supporting candidates who advance bold ideas that address seismic threats from corruption, hate, structural discrimination, and automation.
"Virginia's 2017 elections are often mislabeled a 'wave,' when the reality is that they were a turning of the tide toward a new generation of politics," said Perriello, a 2017 gubernatorial candidate and WinVA CEO. "What we saw from winning statewide and legislative candidates was a platform of innovation, inclusion and service for Virginians from every ZIP code. This initiative will support candidates, organizations and campaigns with bold ideas for addressing corruption, injustice, and the rising threat to our jobs from automation and monopolies."
The inaugural New Virginia Way project is a dedicated fund to support the re-election of the new class of Delegates—dubbed the "Clean 16" for their willingness to reject campaign contributions from many corporate special interests, including companies they are tasked with regulating or overseeing in the legislature.
"These Delegates are among the most diverse and dynamic leaders ever elected in Virginia," Perriello added. "I am utterly inspired by the leaders who stepped up and won seats last year—and by how they continue to fight in Richmond for a new Virginia Way. They have set the bar high, and we want them to know that the people have their back."
New Virginia Way will be co-chaired by a diverse group of next-generation leaders in Virginia, including Tara Gibson of Planned Parenthood of Virginia; small business owner, Air Force Veteran and former candidate for Delegate Donte Tanner; Alexandria Wheeler, community organizer with VA-BLOC (Black Leadership Organizing Collaborative); Maggie del Castillo of the National Latina Institute for Reproductive Health; and, Kellen Squire, a UVA Emergency Room Nurse and former Delegate candidate.
"Our plan is to make sure that what we saw in Virginia in 2017 is the new normal – an electorate and set of candidates that look like all of Virginia and all of America," said Maggie del Castillo.