William & Mary head football coach Jimmye Laycock announced changes to the program's staff with three of his assistants getting promotions.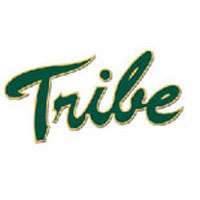 Running backs coach DJ Mangas has been promoted to offensive coordinator and quarterbacks coach, while tight ends/fullbacks coach Mario Acitelli (special teams coordinator) and linebackers coach Bo Revell (video coordinator) have added new responsibilities to their current roles as position coaches.
Mangas will take over direction of the offense and the quarterbacks after an extremely productive tenure overseeing W&M's running backs. In addition to producing a 1,000-yard rusher during each of the last three seasons, Tribe running backs have earned all-conference distinction all three years – highlighted by first-team selections in 2014 and 2015.
"DJ is a bright young coach who has a lot to offer," said Laycock. "I know he is going to work very well with the coaches we have assembled and continue to build on the foundation of the offense that (former Tribe Offensive Coordinator) coach (Kevin) Rogers put together and put his own touches in as well."
Mangas began his coaching career at W&M as a student assistant immediately following his playing career, as he worked with the Tribe's running backs and quarterbacks in addition to assisting with the management of winter workouts and spring practice and development of daily spring practice plan materials.
A four-year letterwinner at W&M, Mangas led the Tribe in receptions (45), receiving yards (591) and touchdown catches (5) during his senior season. Additionally, he earned the team's 2011 Inspirational Award, which is given to the player who exemplifies great leadership.
Acitelli takes over as special teams coordinator after a making an impact as the team's tight ends/fullbacks coach for the past three seasons and the video coordinator for the last two.
Acitelli's position group has consistently ranked among the best in the Colonial Athletic Association throughout his tenure at W&M, as three Tribe standouts have combined to earn four all-conference accolades during the past three seasons. Highlighting those honorees is two-time All-CAA tight end Andrew Caskin, who will enter this fall as one of the nation's top returning players at his position.
"Like DJ, Mario is another talented young coach we had on staff," commented Laycock. "I felt very strongly about finding a way to him more responsibility within the program, and I expect him to have a dramatic impact on our special teams this fall. He has been outstanding in his time here, and I look forward to have a positive impact on the program."
Acitelli joined the Tribe's staff in 2014 after serving as a graduate assistant at the University of Texas for the prior three seasons where he assisted on both sides of the ball. In addition to coaching the Longhorns defensive scout team, he assisted with on-field instruction for the offensive line and tight ends.
A four-year starter and team captain for the Mountaineers, Acitelli was a member of the 2006 and 2007 national championship teams. Additionally, he won the 2009 Jacobs Blocking Trophy, which is awarded to the Southern Conference's top offensive lineman, and played all 72 snaps in the team's upset win at No. 5 Michigan in 2007.
Acitelli earned a bachelor of science degree in business administration from Appalachian State in 2010 and a master's degree in advertising from Texas in 2013.
Revell adds the role of video coordinator to his duties after successfully helping coach the Tribe's linebacking corps during the past two seasons.
In addition to producing all-conference standouts during each of his first two seasons, Revell helped oversee the development of 2015 Butkus Award Watch List standout Luke Rhodes. One of the nation's top collegiate linebackers throughout his career at W&M, Rhodes signed a free agent contract with the Tampa Bay Buccaneers following a successful senior season in which he earned first-team all-conference honors. Rhodes is currently a member of the Indianapolis Colts.
"Bo has been one of our hardest working coaches ever since he started here right out of school," said Laycock. "He is a bright young mind, and I know he has established a great working relationship with the rest of our defensive staff. I know he will make the most of this opportunity to have increased responsibly, and I look forward to seeing him to continue to grow in this profession."
A former tight end for W&M, Revell began serving as a student assistant coach in December 2015 immediately after finishing his playing career. In that role, he performed a wide range of coaching duties, which included assisting with management of winter workouts and spring practice, as well as preparing practice tape analysis, self-scouting reports and development of spring practice plans.
A three-year starter, Revell was voted a team captain during his senior season. Although he suffered a broken leg during the 2014 season opener at Virginia Tech, he returned late in the campaign and earned starts in the final two games.
Revell graduated from W&M with a bachelor's degree in kinesiology and health sciences and a minor in sociology.