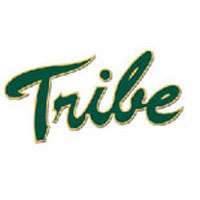 Senior Sean Sheldon knocked down a pair of free throws with 32 seconds left and junior Omar Prewitt drew a charge on the defensive end in the final 10 seconds as the William and Mary men's basketball team answered a furious Charleston rally to pull out a 63-61 road win on Thursday night.
The Green and Gold led by as many as 21 points early in the second half, but the Cougars (10-6, 2-3 CAA) rallied to take a three-point lead with 1:34 left. W&M (12-4, 4-1 CAA) made the plays in the final minute to pull out its fourth-straight win.
Sophomore David Cohn led four Tribe players in double figures with 15 points on 5-of-8 shooting, including a 3-of-5 effort from 3-point range. Senior Terry Tarpey finished with 11 points and seven rebounds, while Sheldon and sophomore Greg Malinowski added 10 points each. Malinowski was 4-of-6 from the floor and 2-of-3 from 3-point range, while chipping in six rebounds.
The Tribe wraps up its weekend road swing to the southern part of the CAA, traveling to UNCW on Saturday afternoon. Tip-off is slated for 2 p.m., and the contest will be televised on the American Sports Network with Brock Bowling and Tim Scarborough on the call. Click HERE for availability of Saturday's game in your area. Fans can also watch the broadcast online at CAA.TV.
Tribe fans can also catch the men's basketball action over the Tribe Radio Network with Jay Colley and Charlie Woollum on the call. The Tide 92.3 FM and 107.9 Bach FM are the flagship stations of the Tribe Radio Network and the audio is also available over the Web at TribeAthletics.com.