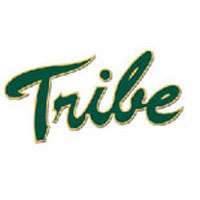 The William and Mary men's basketball team fell 91-63 at Hofstra on Sunday afternoon in a game that was delayed a day by Winter Storm Jonas.
The Tribe jumped out to the early advantage and led by as much as 31-22 with four minutes remaining in the first half. Hofstra (14-6, 6-2 CAA) though answered with a 16-4 run to move in front at the half and scored 53 second-half points on 52.6 percent shooting and nine 3-pointers to outdistance the Green and Gold (13-6, 5-3 CAA).
Sophomore David Cohn tied a career-high with 16 points to lead three Tribe players in double figures. He was 6-of-9 from the floor and 3-of-4 from 3-point range. Senior Terry Tarpey just missed a double-double with 15 points on 7-of-9 shooting and eight rebounds. Junior Omar Prewitt added 14 points and topped W&M with four assists.
The Tribe continues is two-game road swing at Delaware onThursday, Jan. 28. Tip is slated for 7 p.m. and the game will be streamed for free on BlueHens.com. Tribe fans can also catch the men's basketball action over the Tribe Radio Network with Jay Colley and Charlie Woollum on the call.
The Tide 92.3 FM and 107.9 Bach FM are the flagship stations of the Tribe Radio Network and the audio is also available over the Web at TribeAthletics.com.