It's almost dangerous to say this, but as of this writing, Republican Mark Obenshain has a 681-vote lead over Democrat Mark Herring in the too-close-to-call Virginia attorney general race.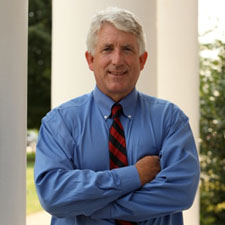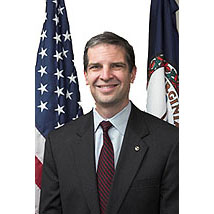 With the vote totals changing seemingly by the hour since Election Day, the focus shifts to the inevitable recount that is to come, even as the candidates jockey for position in the ongoing PR battle.
"Since polls closed, we've seen several lead changes and based on our projections, we are going to win. When all of the votes cast are counted, including absentee votes and thousands of provisional ballots, we're confident Mark Herring will be the next Attorney General of Virginia. We have a responsibility to make sure that that every voter is protected and every vote counts," said Kevin O'Holleran, Herring's campaign manager, in a statement released on Wednesday.
Obenshain offered a brief statement on the tight race: "Right now, the race is extremely close, but I'm confident that we will prevail."
The recount that we all know is coming can't begin until the election is certified by the State Board of Elections, which will be done for the 2013 election on Monday, Nov. 25. Then the apparent losing candidate has 10 calendar days from the certification date to file a request for a recount with the Circuit Court of the City of Richmond.
From there, according to a primer on recounts on the State Board of Elections website, the Chief Judge of the Circuit Court where the recount petition was filed and two other judges appointed by the Chief Justice of Supreme Court of Virginia make up what is referred to as the recount court, which outlines all procedures and the manner in which the recount will be conducted for each type of voting equipment used (pursuant to § 24.2-802 of the Code of Virginia).
The recount court appoints recount officials from among the officers of election who served during the election, who are appointed to represent the respective parties to the recount. In setting the procedures for the recount, the court will also decide if the actual recounting of votes cast will take place in the various localities or in a central location.
After all of the votes cast are recounted, the court will certify the candidate with the most votes as the winner.
The State Board primer notes that a recount is a simple redetermination of all of the votes cast on Election Day. Recount officials are only counting the ballots that were previously cast. A voter's eligibility to vote or any alleged irregularities cannot be called into question during a recount. Those issues would be part of a formal contest of the election, which is a different process.