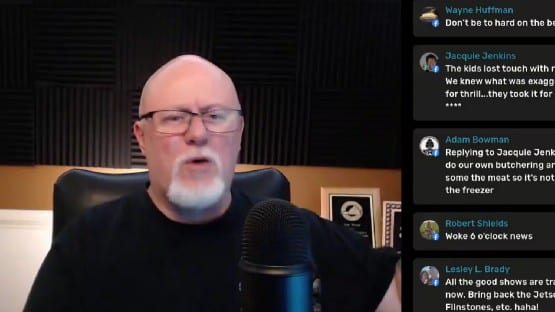 Waynesboro Vice Mayor Jim Wood used a gay slur to refer to Transportation Secretary Pete Buttigieg on his Facebook talk show this week, two days after Wood's name appeared on a letter from city leaders requesting that Buttigieg give his approval to a city transportation project.
The slur of Buttigieg – Wood referred to him as "ol' Pete Buttplug, or whatever his name is" – came up in the context of Wood addressing the federal response to the train derailment in East Palestine, Ohio.
"Look in Ohio right now at this train wreck derailment. You know, the stuff that ol' Pete Buttplug, or whatever his name is, is telling everybody, you know, don't pay attention to that over there. That's no big deal. Oh, I mean, that's Trump's fault," Wood said on his Facebook talk show, "Conservative Conversations with Jim," on Wednesday.
(Note to readers: The slur comes at the 39:04 mark of the video).
One can presume that the slur is a clumsy attempt by Wood to highlight that Buttigieg is gay.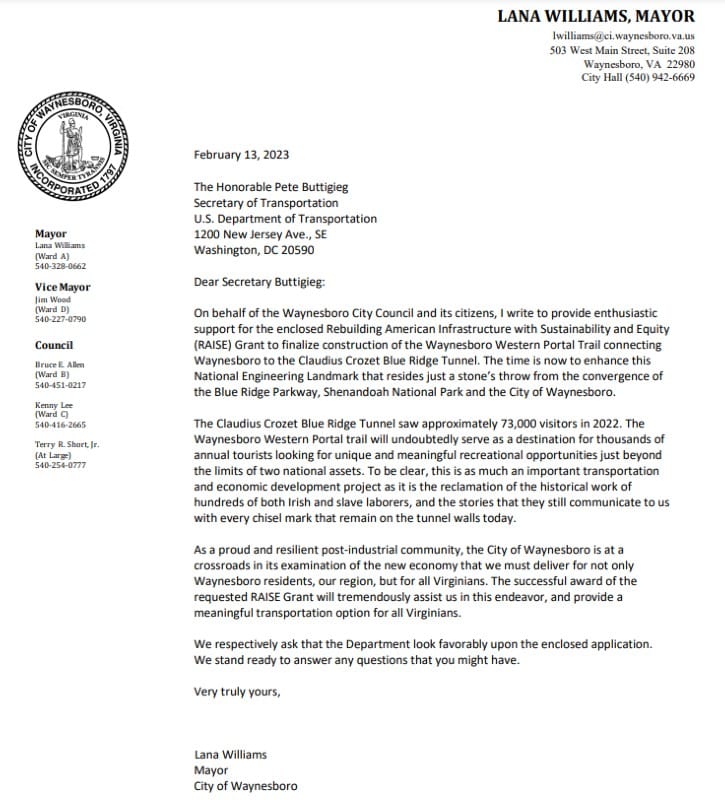 On Monday, Wood's name appeared with others from Waynesboro City Council on a letter formally signed by Mayor Lana Williams addressed to Buttigieg asking the transportation secretary to give his backing for a federal grant for a project to connect Waynesboro to the Claudius Crozet Blue Ridge Tunnel.
"As a proud and resilient post-industrial community, the City of Waynesboro is at a crossroads in its examination of the new economy that we must deliver not only for Waynesboro residents, our region, but also for all Virginians," city leaders wrote to Buttigieg in the letter. "The successful award of the requested RAISE Grant will tremendously assist us in this endeavor, and provide a meaningful transportation option for all Virginians."
The U.S. Department of Transportation is accepting applications for the RAISE grants – the acronym is short for Rebuilding American Infrastructure with Sustainability and Equity – through Feb. 28, with review being done this spring, and final grant awards being made at the end of June.
Related stories
Waynesboro's vice mayor joked about the Pelosi hammer attack: How funny is it now?
Waynesboro: The vice mayor vote, the swastikas on the mural, are part of a pattern
Waynesboro elects Facebook talk show conspiracy theorist Jim Wood vice mayor
Waynesboro is good at doing nothing: Now we have somebody who will blame it all on the libs
Waynesboro: Don't vote in the MAGA guy who thinks it's funny to hit Democrats with a hammer
Video: Waynesboro Republican clowns have a laugh over the attack on Paul Pelosi
Waynesboro Republicans cast doubt, then joke about attack on Pelosi