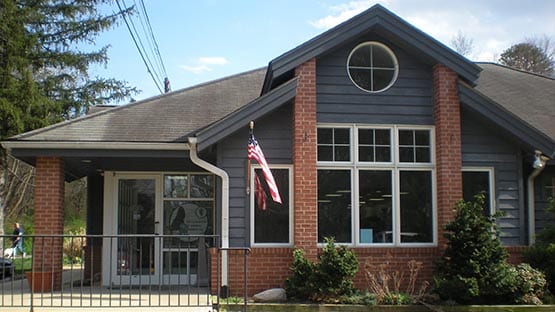 Dan Woodworth, known as "Dr. Dan" to his clients at Woodworth Animal Hospital in Waynesboro, is officially hanging up his stethoscope and retiring on Sept. 1.
Dr. Dan, 81, a fixture at the animal hospital for 55 years, sold the business in 2012, and has gradually been reducing his hours over the years as he prepared for his official retirement.
Growing up as a child of a veterinarian, Dr. John Woodworth, who established the clinic in 1939, Dr. Dan said he felt a calling to the profession and family business.
"I do enjoy helping clients and working with patients," Woodworth told AFP Friday morning. "And I still do that even to this day. It's gonna be an interesting change. It's not something that I take lightly by any means."
Dr. Dan's daughter, Dr. Kelley Woodworth, one of his five children, felt a similar call, and has worked side by side with her dad at the animal hospital since 1998. His son, Mark, also worked as the hospital administrator before leaving the practice for a veterinary sales job.
While his daughter, known as Dr. Kelley, wanted to practice animal care, she didn't have an interest in following in her grandfather or her dad's footprints as far as owning the practice.
However, Dr. Dan said he feels the Woodworth family legacy continues with her serving as a veterinarian at Woodworth Animal Hospital.
The soon-to-be retired vet isn't exactly sure what retirement has in store for him.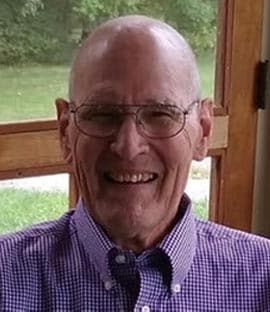 Dr. Dan has participated in foreign mission trips to Guatemala and Baja California, Mexico, with Living Waters for the World, and he hopes to continue to offer his veterinarian expertise on additional mission trips in retirement. He also enjoys travel, biking, hiking, skiing and scuba diving.
"I'm still open for that … open to see what the good Lord has got planned for me for the future," he said. "I'm open for whatever it is. I'm still healthy. And that's one of the reasons I made the decision to do it after 55 years, because I am healthy. And I can do other things."
While many people know Dr. Dan today for his more recent work with their companion animals, he has a history working with large animals on farms and even some experience working with exotic animals. He had a mixed practice until 1989 when he gave up his large animal work as he was being pulled in too many directions all at once.
"I couldn't be in three places at the same time," he said. "I could manage two pretty reasonably and not disappoint clients not being available. Helping clients with their pets and their farm animals has been the most outstanding calling and gratification for me.
"I was always a mixed animal practice. People would always ask me what my favorite species was, and the favorite species was whatever I was working on at the time."
Dr. Dan admits to being nostalgic about his career as his official retirement nears.
"My brother-in-law is visiting this week with me from Pennsylvania, and we drove by the other day where I was able to do an embryo transfer on a dairy cow at one point in time, and that's not something every veterinarian experiences."
Dr. Dan was born in Waynesboro and said he has no plans to live anywhere else. His home is located near Coyner Springs Park, and 15 of his 21 grandchildren also live in the city.
Woodworth Animal Hospital is now owned by Dr. Jennifer Miller and Diana Hagenlocker.
Dr. Dan said he is grateful that the new ownership group chose to keep the family name on the practice.
"It is just gratifying to know that it's still in existence," he said. "And that they're carrying on.
"They could have changed the name," Woodworth said. "But that they retained the name, we're thankful for that connection."
Dr. Dan will see his final patients next week on Monday and Wednesday.
Woodworth Animal Hospital will also host a retirement social in his honor on Thursday from 11 a.m. to 2 p.m. at their 2001 E. Main St. location.
"I will miss it, I'm sure," he said. "But I feel gratified knowing what we've been able to do over the years."