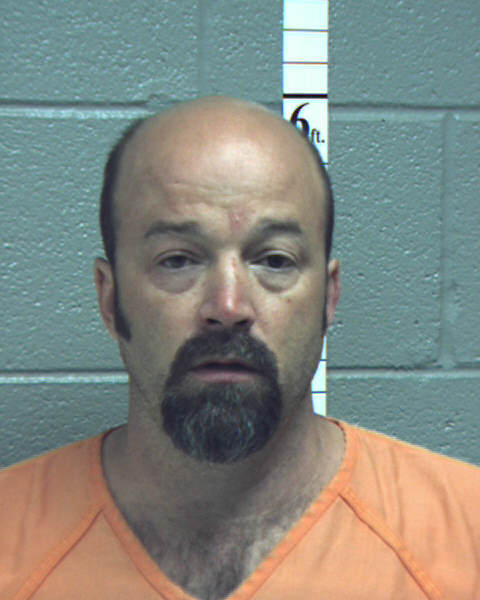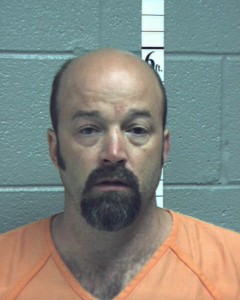 The Waynesboro Police Department has arrested a Waynesboro man after he went on a reckless driving bender last Thursday afternoon that left five vehicles, including his own, with nearly $13,000 worth of damage.
Roger Lee Coffey Jr., 46 years old, faces multiple charges after he slammed his 1997 Chevrolet Cavalier into to several other vehicles on North Delphine Avenue and drove away.  At approximately 12:25 PM on June 19, officers responded to a two vehicle crash on N Delphine Avenue and 7th Street.  There they spoke with a 33 year old Stuarts Draft woman who said the state owned vehicle she was driving, a 2012 Chevrolet Impala, was hit by the Cavalier as it pulled onto N Delphine Ave from 7th Street.  It then fled north on N Delphine Ave.
Just three minutes later, three vehicles were struck at the intersection of N Delphine Ave and 2nd  Street.  All three drivers, who were traveling northbound, reported being stopped at the intersection for a red light, when the Cavalier came up behind them and sideswiped them to get through the intersection.  The Cavalier continued traveling northbound on North Delphine where it eventually left the city.
The three drivers and vehicles were a 63 year old Richmond man driving a 2013 Nissan van; a 36 year old Waynesboro woman driving a 2007 Ford Mustang; and a 27 year old Afton man driving a 2005 Volkswagen Jetta.  There were no reported injuries but a combined $7000 damage done to the four vehicles.
The Waynesboro Emergency Operations Center broadcast the suspect vehicle to surrounding jurisdictions and the Virginia State Police.  Approximately four hours later, a state trooper located the vehicle wrecked on Battlefield Road near New Hope.  Coffey was present and subsequently arrested by the trooper for public intoxication.   Coffey's Cavalier sustained $6000 worth of damage.
He faces the following charges for the Waynesboro crashes –
Hit & Run (F) – 2 counts
Reckless Driving (M) – 2 counts
No liability insurance (traffic infraction)
No vehicle inspection (traffic infraction)
He has been released on bond from Middle River Regional Jail.