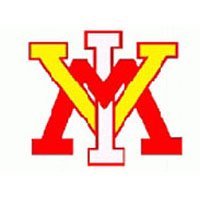 Jamie Severns has been named Associate Director of Athletics for External Relations, Virginia Military Institute Athletics Director Dr. Dave Diles has announced.
Severns comes to VMI from the Southern Conference league office where she had served as the Director of Multimedia Services from 2009 until 2013 before being promoted to Assistant Commissioner for Multimedia Services.
"Jamie Severns will be an exceptional addition to our department, and to VMI," said Diles. "She is a talented administrator and her background in the Southern Conference and at The Citadel provide her with invaluable insights that will aid her transition," said Diles. "She has a contemporary skill set; and I was impressed by her plans to build on the solid foundation of our corporate sponsorship program and her aspirations to grow our external resource base."
 Severns assumes her duties at the Institute on July 28.
At the Southern Conference, Severns was responsible for overseeing the conference's video streaming efforts, designing promotional materials and logos and for the maintenance and design of the league's website, SoConSports.com. Severns was also the primary information technology consultant for the conference office and was instrumental in the launch the SoCon Digital Network this summer.
"I will always be grateful for the opportunities afforded to me by the league office and commissioner Iamarino," said Severns of her previous post. "The confidence Dr. Diles has in my abilities is greatly appreciated and will act as fuel for success moving forward with the Keydets. I want to thank Dr. Diles and the VMI athletics staff for this opportunity."
Severns, a 2005 graduate of Central Michigan University, came to the SoCon league office from The Citadel where she served in various capacities for three years.  Severns was the Video and Graphics Coordinator, as she was responsible for all video streaming and scoreboard video production at The Citadel while also assisting the media relations and marketing departments in graphic design. Formerly a graduate assistant with The Citadel Athletics Marketing and Media Relations departments, Severns earned a master's degree in business administration from The Citadel Graduate College in the summer of 2008.
Prior to joining The Citadel staff, Severns spent a year at Newberry College in Newberry, S.C. There she served as a sports information assistant and athletic ticket manager for the Indians. She took on the role of athletics photographer.
While at CMU, the Flint Michigan native earned her bachelor's degree in art/graphic design with minors in advertising, media design production and technology and sports studies. During her undergraduate career, she worked in the Chippewas' athletics department with the wrestling program. Severns was also an active member of the American Institute of Graphic Artists and the Sports Management Association.