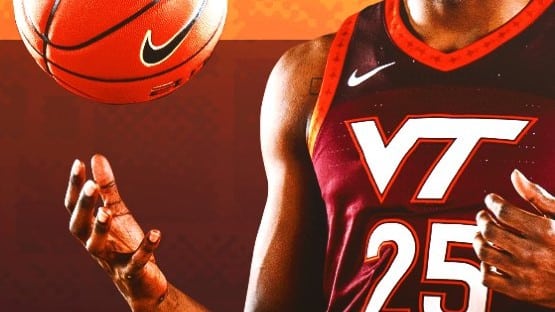 Virginia Tech opened the game on a 14-0 run, fought off a brief Florida State surge in the second half, and coasted from there to an 82-60 win on Saturday in Blacksburg.
The win clinches the #11 seed at next week's ACC Tournament for the Hokies (18-13, 8-12 ACC), who will face #14 seed Notre Dame (11-19, 3-16 ACC) on Tuesday at 7 p.m.
Tech won the teams' only meeting this season, 93-87, on Feb. 11 in South Bend.
Virginia Tech finished strong after a 1-7 start in ACC, going 7-5 in conference play down the stretch, but for the Hokies to get back to the NCAA Tournament, it will take an unlikely five-day run through the ACC Tournament.
Tech will at least enter postseason play on a high note, having won its final two regular-season games by double digits.
Sean Pedulla had the big day for the Hokies in this one, scoring 25 points on 8-of-12 shooting, 6-of-8 from three.
Hunter Cattoor had 14 points, connecting on 4-of-9 from three, and Grant Basile had 13 points and eight boards.
Freshmen MJ Collins and Rodney Rice each chipped in 10 points.
For Rice, a four-star prep recruit, it was his second double-digit game in his last three, after missing much of the season with an ankle injury and a broken finger on his right hand.
Caleb Mills had 14 points to lead Florida State (9-22, 7-13 ACC), which will be the #12 seed in next week's ACC Tournament, and will face #13 seed Georgia Tech (14-17, 6-14 ACC) in the tourney opener on Tuesday at 2 p.m.