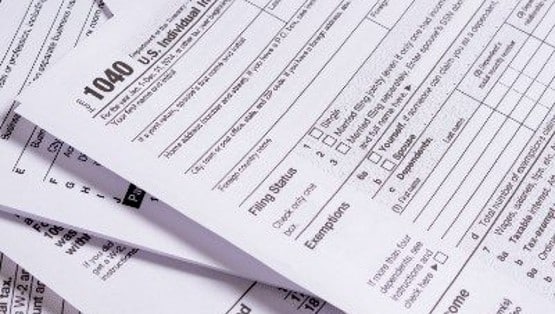 Nearly 1.5 million people across that nation failed to submit a tax return to claim a tax refund in 2019, and the deadline to claim their refund is approaching quickly, according to the Internal Revenue Service.
The IRS estimates nearly $1.5 billion in refunds remain unclaimed nationwide – and returns must be postmarked by July 17 or the money becomes the property of the U.S. Treasury.
In Virginia, approximately 42,200 individuals have not filed returns, according to IRS estimates. The median refund pending for Virginians is $869. The IRS estimates potential refunds outstanding in Virginia around $42 million.
"Time is running out for more than a million people to get their tax refunds for 2019," said IRS Commissioner Danny Werfel. "Many people may have overlooked filing a 2019 tax return due to the pandemic. We don't want people to miss their window to receive their refund. We encourage people to check their records and act quickly before the deadline. The IRS has several important ways that people can get help."
Under the law, taxpayers usually have three years to file and claim their tax refunds. If they don't file within three years, the refund is forfeited to the U.S. Treasury.
For 2019 tax returns, however, the three-year window for 2019 unfiled returns was postponed to July 17, 2023, due to the COVID-19 pandemic emergency.
Taxpayers could lose more than just their refund of taxes withheld or paid during 2019, according to the IRS, as many low- and moderate-income workers were also eligible for the Earned Income Tax Credit worth as much as $6,557.
 Those who are potentially eligible for EITC in 2019 had incomes below:
$50,162 ($55,952 if married filing jointly) for those with three or more qualifying children.
$46,703 ($52,493 if married filing jointly) for people with two qualifying children.
$41,094 ($46,884 if married filing jointly) for those with one qualifying child.
$15,570 ($21,370 if married filing jointly) for people without qualifying children.
The IRS reminds taxpayers seeking a 2019 tax refund that their checks may be held if they have not filed tax returns for 2020 and 2021. In addition, the refund will be applied to any amounts still owed to the IRS or a state tax agency and may be used to offset unpaid child support or past due federal debts, such as student loans.
For more information, call (800) 829-3676.