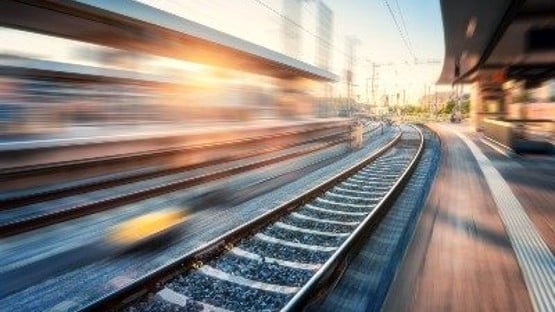 Bipartisan Infrastructure Law funding in the amount of $100 million will enable the Virginia Passenger Rail Authority to design and build the Franconia-Springfield Bypass.
The bypass is a critical bridge that will alleviate congestion on one of the busiest railways in Virginia, and will allow Amtrak and Virginia Railway Express trains to cross over two freight rail tracks, prevent delays and expand capacity for additional service.
"Passenger rail is a vital connector for so many Virginians — carrying people to their work, their families and their travel plans," U.S. Sens. Mark R. Warner and Tim Kaine said in a joint statement. "We're thrilled to see this funding make rail safer and more efficient for Virginians by addressing a critical chokepoint in a vital location, alleviating congestion for hundreds of Virginians every single day."
The Consolidated Rail Infrastructure and Safety Improvements (CRISI) Program, made possible by the bipartisan infrastructure law and the FY2022 government spending bill, is funding the bypass project.
Warner and Kaine have long supported efforts to improve long and short distance rail options across Virginia. Last year, they announced a historic $58 million investment in the Raleigh to Richmond (R2R) rail corridor. For two decades, the lawmakers worked to secure the support and funding necessary to extend the Silver Line to Dulles International Airport, after Kaine helped broker the deal between Metropolitan Washington Airports Authority (MWAA), WMATA, the Commonwealth and local governments to construct the Silver Line while he was governor.