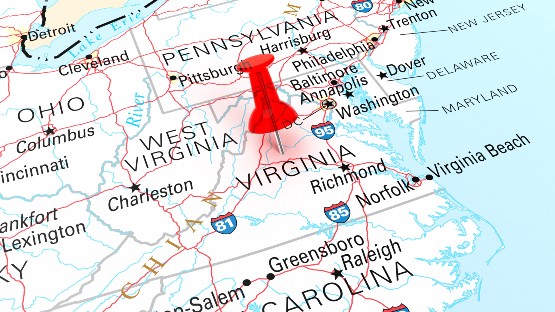 A federal grand jury in Roanoke has indicted the mayor of Glen Lyn for an alleged violation of the Clean Water Act.
James Howard Spencer was indicted with three counts of violating the CWA.
The indictment alleges that Spencer directed employees of the Town of Glen Lyn to pump sewage and other pollutants from a pump station located behind the Glyn Lyn Post Office into the East River, which is a perennial stream and tributary of the New River.
Spencer took these alleged actions on three separate occasions, in the summer of 2019, December 2020 and again in June 2021.
"The protection of our nation's waters is critical to ensuring environmental justice for all the residents of the Western District of Virginia," said U.S. Attorney Christopher R. Kavanaugh. "When individuals – especially those in positions of authority – pollute our rivers and streams in violation of the law, our office will hold them accountable."
The CWA was enacted by Congress to restore and maintain the chemical, physical and biological quality of the nation's waterways.
"The defendant abused his position of authority and violated the public's trust by ordering public employees of Glen Lyn to illegally discharge raw sewage into the East River, a tributary of the New River," said Acting Special Agent in Charge Richard Conrad. "EPA is committed to prosecuting those who choose to violate our environmental laws, especially those who hold a position of public trust such as Mayor Spencer."
The ongoing investigation is being jointly handled by the Environmental Protection Agency's Criminal Investigation Division and the Virginia State Police.
Assistant U.S. Attorney and Environmental Justice Coordinator Michael Baudinet is prosecuting the case for the United States.
A statement was released on behalf of Spencer after his initial appearance.
"Howard Spencer has tirelessly devoted the majority of his adult life to the citizens of the Town of Glen Lyn, serving them in many different capacities. Mr. Spencer looks forward to aggressively defending and responding to the allegations that have been brought against him by the United States government."