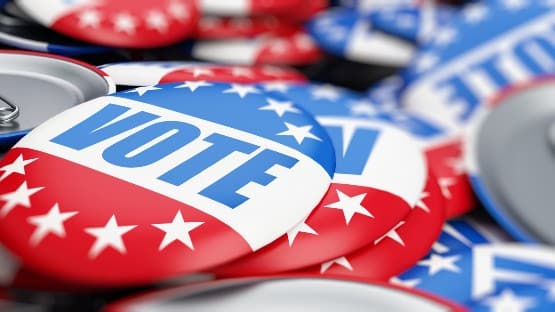 The Virginia Farm Bureau Federation's political action committee has announced its endorsement of 32 candidates for the Virginia Senate and 69 for the Virginia House of Delegates.
VFBF AgPAC does not endorse a candidate in each district race, but values many the open-door policies many candidates have and anticipates building strong working relationships with them.
Endorsements are based on recommendations of local committees of farmers.
"Candidates are evaluated through a grassroots process that assesses their understanding of the needs and challenges that we as farmers face in today's times," Wayne F. Pryor, VFBF president and chairman of the VFBF AgPAC board of trustees, said. "Those who have received the AgPAC endorsement have a history of supporting issues important to agriculture or have demonstrated their commitment through their participation in the evaluation process."
In the Valley, the committee endorses Creigh Deeds for Senate District 11, Chris Runion for House District 35 and Bobby Orrock for House District 66.
Candidates are not endorsed or denied endorsements based on policy stances unrelated to farming or forestry.
"We believe these candidates will help protect the agriculture and forestry industries and ensure that they remain the No. 1 industries in the commonwealth," Pryor said.
According to senior vice president of VFBF governmental relations Martha Moore, incumbents have a track record of working with farmers at the local level.
"The newcomers our farmers endorsed for the House and Senate have demonstrated a willingness to listen, seeking to understand the nuances of agricultural issues specific to Virginia's farmers and foresters," she said.
The non-partisan VFBF AgPAC was created in 1999 and employs in-kind contributions and endorsements to support candidates who can best support agriculture and Farm Bureau issues.
A full list of the 101 endorsed candidates is available online.